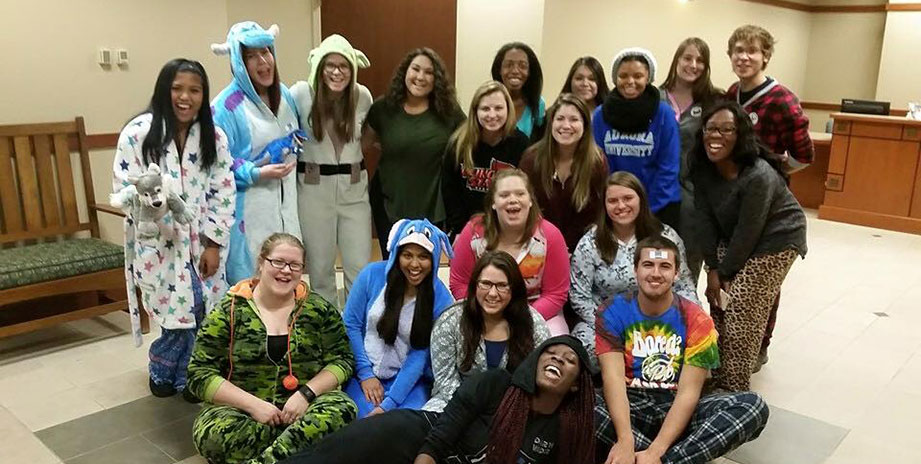 What is Activities Programming Board?
APB is Aurora University's main programming board for the campus. As one of the most active student groups at Aurora, APB plans between 40-50 events a semester such as Homecoming, Spring Fling, AU after Dark, Comedians, Musicians, Hypnotists, Novelties, Trips on the weekends and so much more. APB seeks to not only provide quality entertainment to the students, but also to create a sense of community among our student body.
See something you like? Have ideas for the upcoming year? Reach out to us on social media!
How Can I Get Involved?
There are two ways that you can get involved with APB. The first way is to attend our events. We program throughout the entire semester and upcoming events are featured in the OSA events calendar and on SpartanNet. Come on out to one of our many events and we promise you won't be disappointed.
If you are more interested in getting involved on the planning of our awesome events, 
then consider becoming a committee member of APB. We have general meetings as well as committee meetings scheduled throughout the year to provide you with the opportunity to influence what happens on the AU campus. Regardless of your interests, APB has something for you!
For more information on getting involved with APB, please don't hesitate to email us at APB@aurora.edu. We'd love to hear from you!