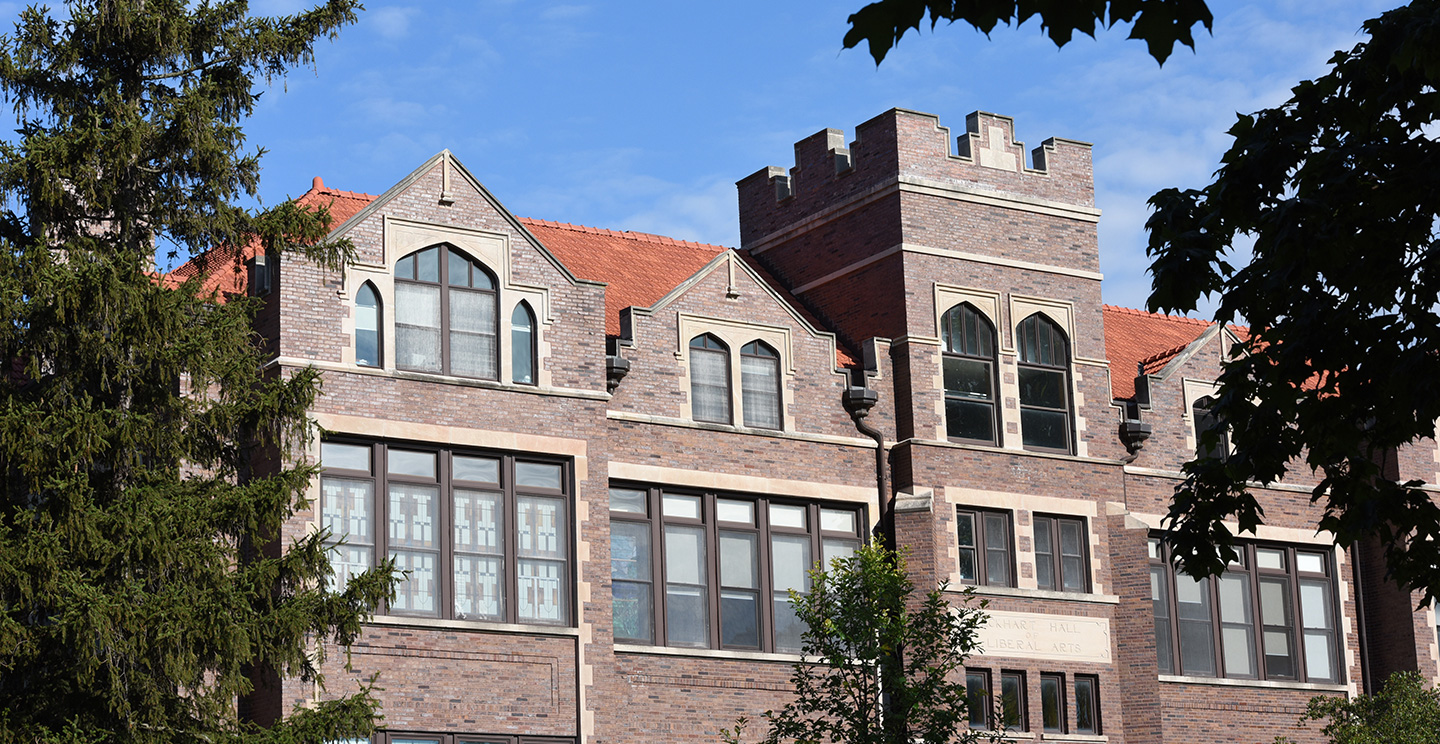 Presidential Search
On August 25, 2022, Dr. Rebecca Sherrick informed the campus community of her decision to step down in June 2023 after 22 years as Aurora University's president. The Board of Trustees is appointing and charging a committee to carry out the search for AU's next president. On this page, we will provide updates on the search process. Please check back regularly for updated information.
The Board of Trustees is pleased to announce that the search for Aurora University's 14Th president is underway.
As part of this process, the Board is appointing and charging a search committee to carry out the search and is retaining executive search firm WittKieffer to assist in the search process. The Search Committee will be responsible for selecting the final candidates to be presented to the Board of Trustees.
Much of the work on the search will take place this fall when the full AU community is available to participate. Important in this process are the voices of our students, parents, faculty and staff members, alumni, and friends of the university. We invite you to offer your thoughts about the qualities that are important in our next president through this brief survey, which will be used to assist in developing the profile of the next President.
Nominations of candidates for consideration are welcome from all members of the AU community. Please submit all nominations via email to AuroraUniversityPresident@wittkieffer.com. Additionally, we invite you to share your opinions and suggestions about the search through this email address.
Key Updates
Past Meetings
1 October 2022, 10 a.m. – Alumni Listening Session
11 October 2022, 2–3 p.m. CT – Staff Open Forum Listening Session
17 October 2022, 9–10 a.m. CT – Faculty Open Forum Listening Session
18 October 2022, 1–2 p.m. CT – All Campus Community Open Forum Listening Session
Search Timeline
| Date | Event |
| --- | --- |
| Fall 2022 | Search consultants conduct listening sessions with stakeholders and feedback survey is launched |
| Fall 2022 | Leadership profile describing ideal candidate and summarizing priorities for the next President is distributed |
| Fall/Winter 2022-2023 | Consultants engage in vigorous outreach and recruiting |
| Winter 2023 | Search committee conducts preliminary interviews and selects finalists |
| Spring 2023 | Finalists are interviewed |
| Spring 2023 | Board elects President and makes public announcement |
| Summer 2023 | New President takes office |