All events listed below are FREE and OPEN TO THE PUBLIC unless otherwise noted.
Registration is appreciated. Please register for events at auartsandideas.com.
PLEASE NOTE CHANGE IN VENUE:
Artist Lecture | "The Paradoxical Landscape Frame"
Thursday, September 20 | 6:45 PM
NOW BEING HELD IN CRIMI AUDITORIUM
Click here for campus map.
FALL 2018 | Exhibits & Programs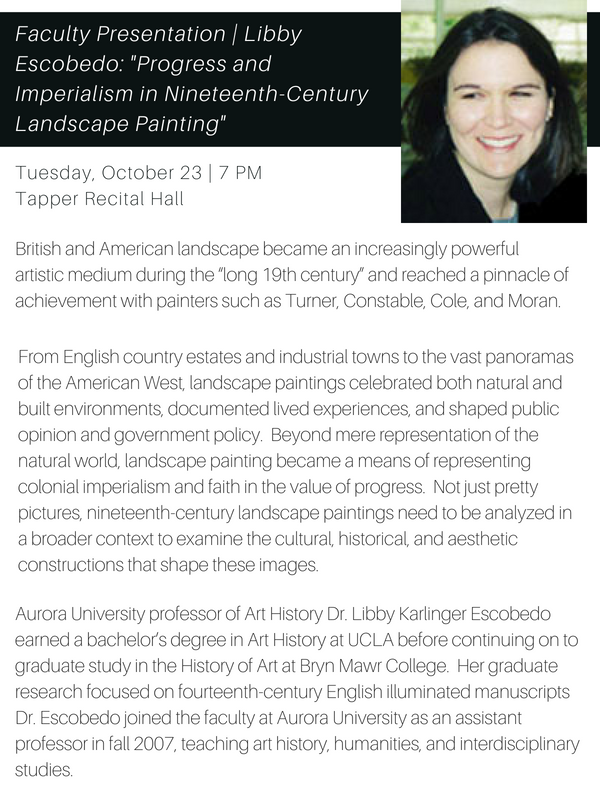 SPRING 2019 | Exhibits & Programs
 

Click here for  Past Exhibits & Programs
ONGOING EXHIBITS & PROGRAMS
Marlin Johnston Gallery