December Commencement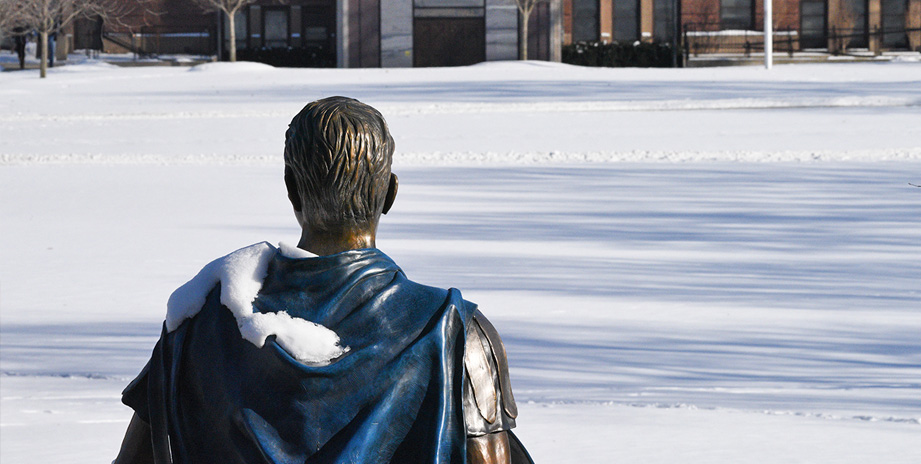 Aurora University December Commencement Ceremonies
Saturday, December 16, 2023
Thornton Gymnasium
9 a.m. — College of Education and Social Work | College of Health and Sciences
12:30 p.m. — College of Liberal Arts and Business | School of Nursing
Fall 2023 graduation candidates from Aurora, AU Online, and Woodstock. Both ceremonies will include undergraduate and graduate degree candidates.
Graduation Application
All fall 2023 graduation candidates, regardless of participation in a ceremony, must complete the Graduation Application by the October 6 deadline.
Cap and Gown Ordering
Graduation candidates who plan to participate in a commencement ceremony must order their cap and gown from the Herff Jones website by the October 6 deadline. The cap and gown package can be picked up during Cap and Gown Days on November 15 from 10 a.m. to 6 p.m. in Crimi Atrium located in the Institute for Collaboration. There will be a shipping option for those who are unable to attend Cap and Gown Days.
Electronic Tickets
Each participating graduation candidate will receive an email from commencement@aurora.edu on Monday, November 13, with instructions on how to access their electronic guest tickets. Each participating graduate will receive 6 guest tickets.
Guests can bring tickets in paper or electronic form.
Due to limited seating, there are no additional tickets available.
Graduation Survey
A survey link will be sent to your AU email account at the end of October. All students are required to complete this brief survey. This information will help AU better serve students and alumni in their career-planning activities and is an important step in completing your graduation requirements. You must complete the graduation survey before picking up your cap and gown.
Please refer to the tabs on the left for more information.