"Occupy till I Come"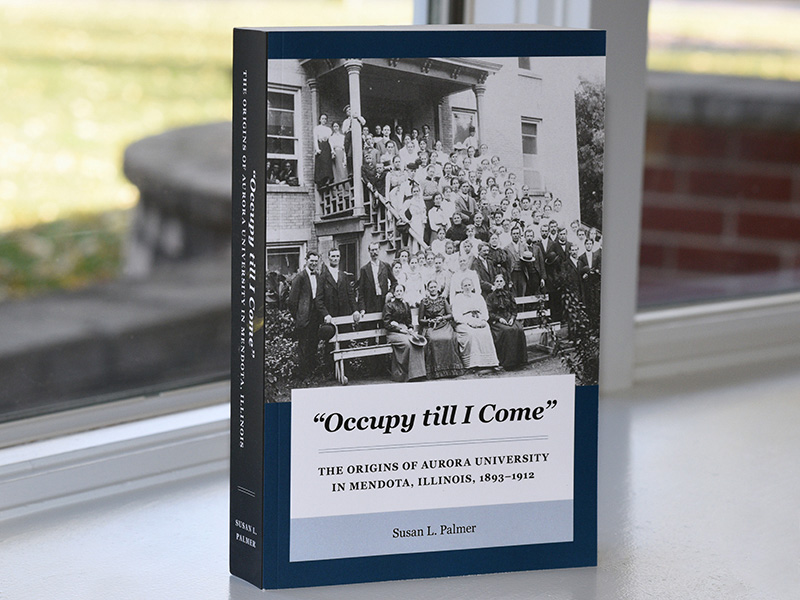 Not long ago, I read for the third time the new book that documents the early years of Mendota Seminary, the tiny institution that matured over time to become Aurora University. Over the last decade, I have enjoyed watching the creative process that produced this book from my vantage point in the president's office. Now, with the story ready for distribution, I am grateful to Dr. Susan Palmer, alumna and professor emerita of history, for her dedication and artistry.
In the years preceding and following the Civil War, a great movement spread across the states of the Midwest as religious denominations and communities sought to secure the future through establishment of colleges. This account of the decision to found Mendota Seminary and to persist during its early years sits squarely in this tradition. Here too readers will learn about the distinctive theological beliefs that nurtured the vision.
Dr. Palmer also does an excellent job of explaining the circumstances of the Second Great Awakening and the Millerite movement. This particular story has been neglected too often by historians. America has spawned less than a handful of religious movements over its history. Here you will learn about one such story and the powerful impact that followers had on those around them.
That this book arrived in the midst of this challenging semester is meaningful in many ways. Perhaps it is a divine wink of sorts, a reminder of who holds time and fate in His hands. Or maybe it is an exhortation, a prompt that we are charged with occupying in times good and complicated. Ours is not the first difficult time. Each day, as I walk the corridors of our beloved Eckhart Hall, I am reminded of all who came before.


Rebecca L. Sherrick, PhD
President