Celebrating our Heroes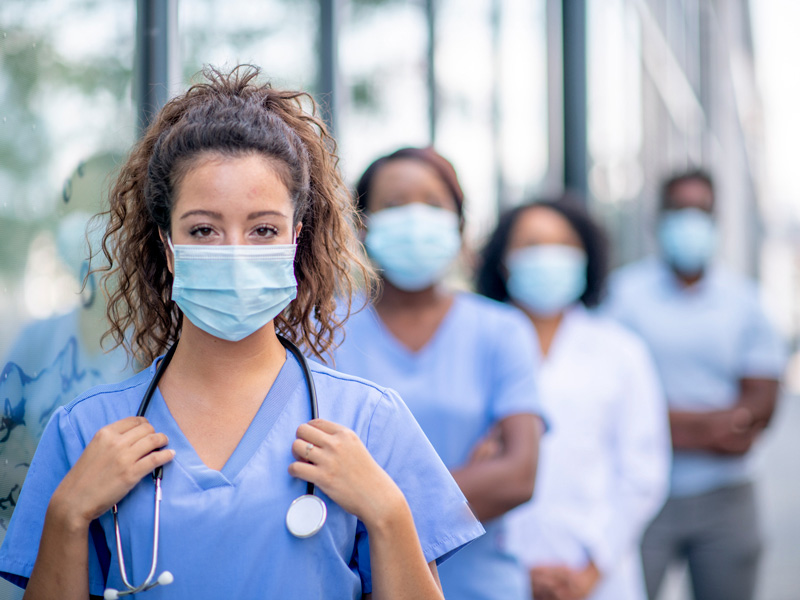 It's not New Years, but I have a resolution. After taking a long COVID hiatus, I am ready to blog again. Like colleges across the country, Aurora University sent students, faculty, and staff home in March of 2020. Within months, we began the process of reassembling the AU family on campus with new health precautions in place. This morning, with vaccinations finally approved for children, another transition is underway.
Plans are in place for our 2021 December commencement ceremonies in Thornton Gymnasium. With two events planned, we will offer extra social distance and will wear masks. Graduates and guests will be asked to provide proof of vaccination or negative test results. A little bit of hassle, but how far we've come! A year ago, gathering with over 1,000 others in a campus gym just wasn't possible.
Now I can't wait to celebrate two special AU commencements in mid-December. At one of the ceremonies, we will honor an amazing leader. She is the chief executive officer of VNA Health Care, an organization that serves many communities in northeastern Illinois. When the pandemic began, she is the health professional I called to learn more about COVID-19 safety.
Linnea Windel and the VNA truly deserve our deep gratitude. Heroes all!


Rebecca L. Sherrick, PhD
President