Carrying on the Legacies of Civil Rights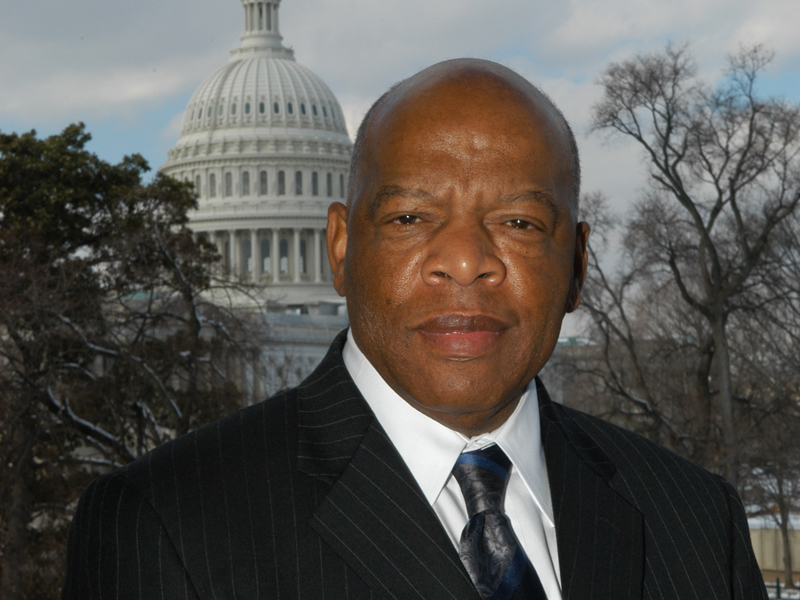 In the space of months, America has lost three giants, Elijah Cummings, C.T. Vivian and John Lewis. All are now "dancing with the angels," to quote Cummings. Now the nation begins to celebrate the life and legacy of Congressman Lewis through a series of ceremonies and tributes. And, hopefully, new generations of Americans will learn his story through the lens of these experiences.
A conversation is unfolding about renaming a Selma, Alabama, bridge in memory of Lewis. Currently the span bears the name of a Confederate brigadier general and KKK leader. The bridge across the Alabama River became a landmark of the Civil Rights movement on 7 March 1965 when it was the scene of a bloody confrontation between police and vigilantes and voting rights advocates.
Lewis was among the marchers making the journey that day from Selma to Montgomery, the state capital of Alabama. A number of Aurora College students were there too, determined to raise their own voices in behalf of equality at the ballot box. Lewis was among the marchers, who was badly beaten at Selma, but even injuries could not stop his march toward civil rights.
Even in the face of ignorance, violence and systemic racism, all three men believed in the promise of America. They stood tall when America needed them most. Now, as the nation contemplates fitting memorials for Cummings, Vivian and Lewis, perhaps each of us will opt for a simple, personal tribute to these courageous leaders. Let's commit now to voting in record numbers this November.
And let's also advocate for all who want to vote, resisting efforts to create barriers to this most solemn rite in our republic. Vote.


Rebecca L. Sherrick, PhD
President