Update - 20 November 2020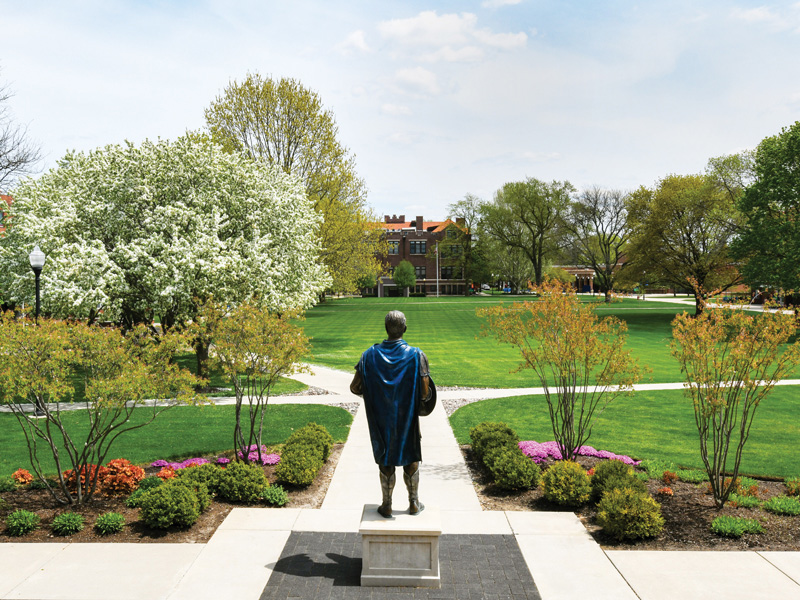 A message from Amy Gray, Vice President for Student Life, to the undergraduate students on the main AU campus:
As the Thanksgiving holiday approaches, I am writing to confirm the specifics of the associated transition to remote learning for the remainder of the fall 2020 semester.
No classes will be held on Wednesday, November 25. All fall 2020 courses being taught face-to-face at that time will transition to remote instruction beginning on Monday, November 30.
Review Week is scheduled for Monday, November 30, through Saturday, December 5. Should you have questions about meeting expectations for a particular course during Review Week, please consult with the individual course instructor.
The last day to withdraw from fall 2020 courses is Sunday, December 6. If you have any questions about whether or not you should take this action, please discuss this decision with the course instructor and/or your student success advisor.
Residential students must check out of their residence hall rooms by 5 p.m. on Wednesday, November 25. To schedule your check-out time, please utilize the check-out sign-up sheet posted by your Resident Assistant's door.
Of course, even as we gear up for the end of the fall semester, we are also looking forward to spring 2021. Please review the items below to confirm that you are prepared to return.
Earlier this month, you should have received a message from the Center for Student Success with the subject line "Spring 2021 Instruction Method Selection." If you have not yet replied with your instructional preference, please do this as soon as possible. Please note that the deadline to reply is Tuesday, November 24. If you do not reply by the deadline, a fully remote schedule cannot be guaranteed. Please note that indicating your preference should not lead to any changes in your course schedule. For additional information regarding our plans for spring instruction, please refer to the 12 November message from Dr. Frank Buscher, Vice President for Academic Affairs.
Registration for spring 2021 remains open. If you have not yet registered for spring 2021, please make this a priority. The Center for Student Success staff is available for assistance should you have any questions about your academic plan or course schedule. If you need to schedule an appointment with your advisor, please call 630-844-6870 or utilize the Handshake app in Okta.
Students who would like to still request housing for spring 2021 are encouraged to contact the Office of Residence Life at reslife@aurora.edu. Students who previously submitted a contract or interest request form for spring 2021 should expect to hear from Residence Life by the first week in December regarding their exact housing assignment.
Finally, many students still have obligations and responsibilities to complete for the 2020 fall semester. Please pay special attention to the following reminders:
If you have not completed your FAFSA paperwork for financial aid, you likely have a large outstanding balance that will prevent you from taking courses and living on campus in the spring. This is the time to get this done.
The university continues to award grant dollars through the WeAreOneAU Fund. In order to be eligible, your financial aid paperwork must be complete. In addition, please know that we will give first priority to those who have yet to receive dollars from this source. Our goal is to help as many students as possible.
Sending you and your loved ones a harvest of blessings this Thanksgiving. Be well, Spartans!