Update - 12 November 2020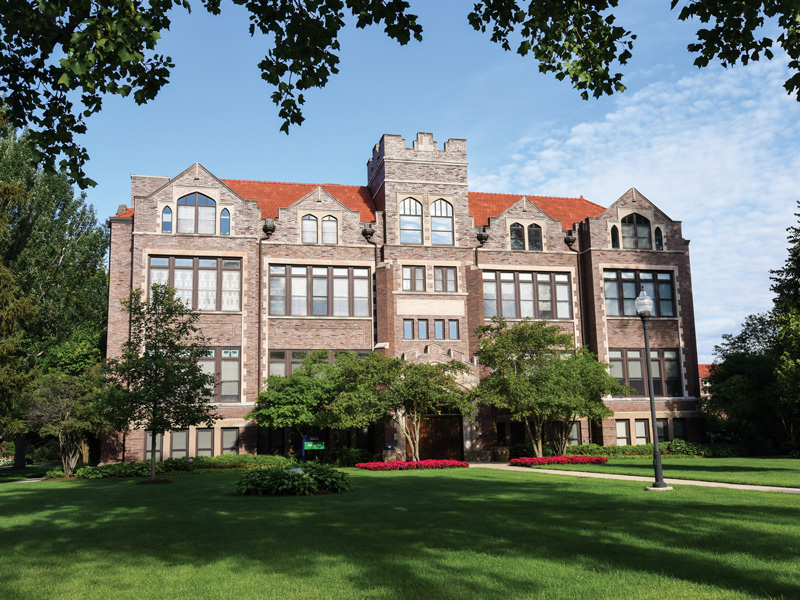 A message from Frank Buscher, PhD, Vice President for Academic Affairs, to the undergraduate students on the AU campus:
We look forward to the spring 2021 semester, which begins on Monday, January 11. As Dr. Sherrick noted in her 27 October message, our 2021 spring semester plan calls for empowering students to learn according to their preferred modality to the fullest extent possible.
In our recent survey, many of you indicated an eagerness to resume face-to-face instruction. You are undoubtedly excited to reconnect with friends you haven't seen for months, to experience the university, and to speak with your favorite professors. Others of you indicated a preference to continue with remote instruction, to minimize person-to-person contact.
To accommodate the needs of our undergraduate students we've developed multiple options for the spring 2021 semester. Traditional undergraduate classes fall into three broad categories:
The vast majority will be hybrid. This means that roughly half of the class will meet with the instructor in a classroom on the AU campus, while the other half participates remotely through Zoom. Hybrids offer the best of both worlds. They accommodate students who wish to come to campus as well as those who prefer to remain remote.
About 5% of the courses will be entirely face-to-face. This category includes nursing clinicals and labs, athletic training labs, as well as some music and theatre instruction.
The remaining small percentage will be offered as remote classes and delivered synchronously. This means that instructor and students will meet in virtual classrooms at prearranged times through Zoom. Most of you are taking remote classes this semester and are thus very familiar with the format.
Each course will be clearly marked in WebAdvisor as hybrid, face-to-face, or remote.
This mix of courses will be convenient for everyone. You will be able to choose to come back to the campus for classes and to socialize with your friends. Or, if you prefer to minimize person-to-person contact, you may choose to attend your classes entirely remotely.
If you have not yet registered for your spring 2021 undergraduate courses, please do so! As always, we urge you to speak with your student success advisor in the Center for Student Success to ensure that you are on the right track. You will soon receive an email from your advisor which will invite you to choose face-to-face or remote instruction for the spring term. Please respond promptly so that faculty can plan to meet your needs.
If you are unable to register or make changes to your schedule due to an administrative hold, you likely have an outstanding balance on your account. To view your balance, log in to the Online Student Account Center here or contact the Student Accounts Office at student.accts@aurora.edu or 630-844-5470.
As we head into the holidays, please do the following:
Resolve unfinished financial aid or unpaid account balances, if any.
Register for spring 2021 courses if you have not done so — consult your student success advisor as needed.
Respond to your student success advisor's email about your face-to-face or remote choice for hybrid instruction.
Contact us with any questions you may have at studentsuccess@aurora.edu.
Continue to wear a mask when you are with other people, both indoors and outdoors.
Continue to engage in social distancing.
Continue to wash your hands frequently.