Update - 29 October 2020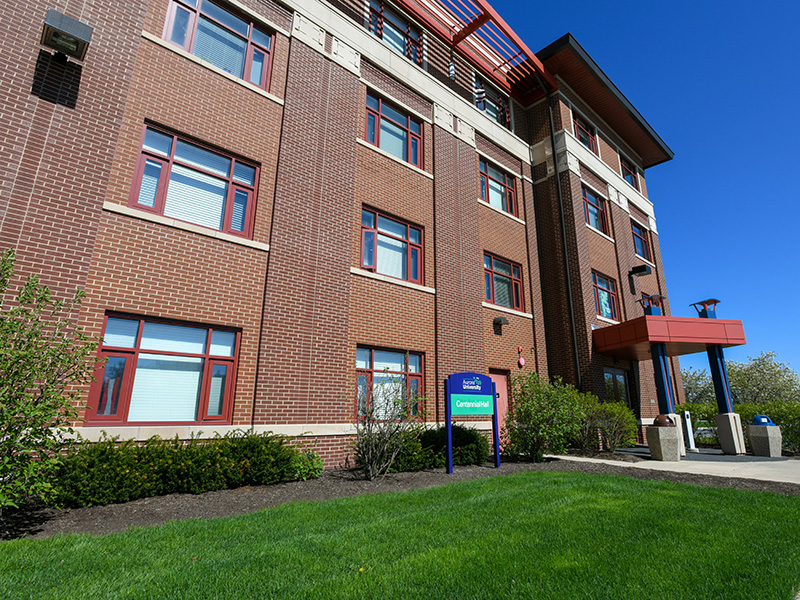 A message from Lora de Lacey, Executive Vice President for Student Life:
I write to you today to announce campus housing options for spring 2021. This semester we experienced good success with residential housing and so I am pleased to be able to offer housing options for interested students again in the spring. For spring assignments, the goal is to allow you a choice in housing options. The university will once again offer single rooms for those students who desire them. We will also offer a limited number of double rooms.
For spring 2021, the Office of Residence Life is offering students the ability to choose a room type that is most comfortable for them. We will be offering single and double occupancy rooms, with specific pricing noted below. Starting on Friday, October 30, we will begin accepting spring contracts for current residential students as well as interest forms for those who do not currently live on campus. The priority deadline for students interested in housing for spring is Sunday, November 15. We will do our best to accommodate all housing and room type requests based on the space available. We will continue to take applications after November 15 but your best chance to receive your choice in housing is to apply by the priority deadline. We anticipate sending out housing placements the first week of December.
IMPORTANT - Spartan Safety Expectations
I need to take a moment here to outline for you just some of the expectations for residents this spring. We will be very explicit about the safety expectations that will be in place and compliance is nonnegotiable. The expectations are in the Spartan Compact. Please read it carefully. You must quarantine at home starting Saturday, January 2, until your move-in date. You must wear facial coverings on campus at all times except when you are in your room, eating, or showering. We also expect you to minimize travel during the semester, especially to those areas that are high risk. You will be expected to monitor your health daily and to notify Health Services if you are experiencing COVID-19 symptoms. There will be a restrictive guest policy that will only allow your fellow residential students as guests (from any building), only one at a time, with no overnight guests. There will be a guest check-in system and you and your guest will be required to wear face masks during the visit.
Our ability to offer you campus housing depends heavily on our ability to avoid an outbreak of COVID-19 among our residential students. And we will enforce the safety guidelines fully. If you don't comply, you risk your housing and you risk your status as a student. It's very important for you to understand the expectations and if you are not prepared to comply, it would probably be best for you to not live on campus this spring.
Spring 2021 Housing Application Process
For spring 2021, housing contracts will start from your assigned move-in date (TBD) and end on Friday, April 30, 2021. You will be expected to vacate your room by 5 p.m. on April 30. As previously announced, there will be no spring break during the semester.
Room Options
There will be four room options available for spring 2021:
Air-conditioned Single - $3,500
Non-air-conditioned Single - $3,200
Air-conditioned Double - $3,200
Non-air-conditioned Double - $2,800 
Meal Plan Options
Residential 10 - $1,900
Residential 15 - $2,500
Unlimited - $2,665
Current Residents
If you want to continue to live on campus in the spring, please complete a contract for spring 2021.
In addition, if you are interested in a double occupancy room, you and your potential roommate must both complete a roommate request form and indicate which room you prefer.
If you do not want to live on campus in the spring, you must complete this form and sign up for a move-out date/time. More information about move-out will be communicated in the coming weeks. As a reminder, the residence halls close Wednesday, November 25, at 5 p.m.
Students Interested in Joining Housing
For students who are interested in housing but do not currently live on campus, please fill out a housing interest form.
Please understand that your request for housing does not guarantee that you will receive a housing assignment. Should we receive requests that exceed our availability, assignments will be made based on a variety of factors. We anticipate announcing housing assignments the first week of December.
If you are awarded a housing assignment, you will be notified through your AU email account of your building and room placement and asked to sign a housing contract if not already completed. 
You will also need to choose your meal plan option. There are three meal plan options to choose from that will cover your campus dining starting with your move-in date and continuing through Friday, April 30, 2021, when the halls close.
Please let us know if you have any questions about this process. The Office of Residence Life is happy to assist with any questions you might have and is looking forward to helping you secure your spring housing. Residence Life staff can be reached at 630-844-7881 or reslife@aurora.edu.