Update - 27 October 2020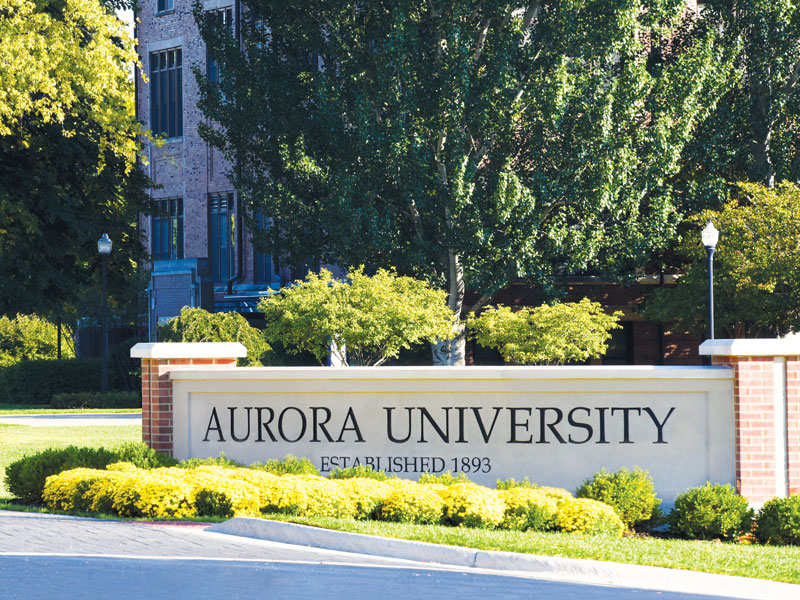 A message from President Rebecca Sherrick:
I am pleased to share with you our preliminary plans at Aurora University for the 2021 spring semester. As always at AU, our thinking is guided by the institution's mission and core values. We are influenced also by ongoing conversations with members of the faculty, staff, student body, and Board of Trustees. We are grateful especially to all of the students and parents who responded to surveys or shared their perspectives in response to email inquiries.
As you will recognize immediately, we formulated this plan in the midst of an unprecedented fall semester experience. Like other leaders in Illinois and Wisconsin, we continue to monitor closely important information relating to the spread of the novel coronavirus in our communities. Accordingly, we understand that the AU community is subject to the authority of external elected and public health officials.
Nonetheless, we are encouraged by our own fall semester experience. Overall, members of the university community collaborated effectively with mitigation procedures. Our thermal, diagnostic, and surveillance testing protocols worked well. Quarantine and isolation arrangements proved convenient and sufficient. We appreciate especially the willingness of students, faculty, and staff to honor the terms of the Spartan Compact.
Here you will find information relating to academic instruction, campus life, ongoing health and safety measures, finances, and communication. Along with this letter are several additional documents, including the Spartan Compact and a directory of key personnel and their contact information. Don't forget that the AU, GWC, Woodstock Center, and AU Online home pages are a great source of the latest information.
My purpose here is to introduce you to our preliminary thinking about the 2021 spring semester. In the weeks ahead, we will continue to seek input from students and faculty before reaching final decisions. Of course, we also will monitor external conditions carefully. In spite of the unprecedented stresses and strains imposed by the COVID-19 pandemic, we remain committed to moving forward together.
Academic Instruction
Aurora University enrolls undergraduate and graduate students at a number of locations and through a variety of instructional modalities. The institution also is organized into five discipline-based academic units (School of Arts and Sciences, Dunham School of Business and Public Policy, School of Education and Human Performance, School of Nursing, and School of Social Work). As we approach the 2021 spring semester, AU students will continue to receive email communication and updates from their respective academic deans and from the leaders on their specific campuses or AU Online. Please read this information carefully.
Spring 2021 Campus-based Undergraduate Academic Calendar
Classes will begin a week later than originally planned (on 11 January 2021) in order to allow sufficient time for individuals to quarantine at home after the New Year's holiday before returning to the campus. We will not have a spring break. Public health experts warn against long vacation periods during which some may travel and perhaps neglect appropriate precautions.
Please note, however, that the traditional Martin Luther King Jr. holiday (18 January) and Good Friday (2 April) holiday will be observed. The semester will conclude, as previously planned, with a final examination week from 26 April–1 May. It is too early to know what form Commencement exercises will take. In the event that COVID-19 restrictions are still in place, a virtual ceremony will be held.
2021 Spring Semester Campus-based Undergraduate Calendar
| | |
| --- | --- |
| 11 January | Spring Semester Begins |
| 18 January | Martin Luther King Jr. Holiday – No Campus Classes |
| 2 April | Good Friday – No Campus Classes |
| 26 April­­–1 May | Final Examination Period |
Spring 2021 Graduate and AU Online Academic Calendar
For the most part, Aurora University classes follow the traditional undergraduate calendar. Graduate and AU Online students, however, enroll in courses through two modules rather than a single semester. No changes are planned for the 2021 spring semester. Here are key dates:
2021 Spring Graduate and AU Online Calendar
| | |
| --- | --- |
| 11 January | Spring Classes Begin |
| 11 January–6 March | Module 1 Classes |
| 18 January | Martin Luther King Jr. Holiday – AU Online Classes On Regular Schedule |
| 8 March–1 May | Module 2 Classes |
| 2–4 April | Easter Weekend – AU Online Classes On Regular Schedule |
| 1 May | AU Online and Graduate Classes Conclude |
Aurora Campus Undergraduate Academic Instruction
Our 2021 spring semester plan calls for empowering students to learn according to their preferred modality to the fullest extent possible. We anticipate making more classes available in a face-to-face format with all appropriate safety measures and protocols in place. In addition, we will continue to offer the opportunity for remote instruction. A third option may also be available.
As I write, Aurora campus classrooms are being equipped with the new technology that will enable faculty to teach those attending courses in person and those opting for remote learning simultaneously. With this new "broadcast" capacity in place, AU undergraduates now will have the option of "learning from anywhere." A number of details remain to be resolved, so please expect to receive more information as soon as it is available.
You don't need to do anything right now. The purpose of this letter is to provide an update only.
Don't forget also that all campus locations are open. Most also provide services via Zoom.  You aren't on your own during this complicated time. All of us are ready and willing to help. Please remember too that we continue to offer the option of borrowing an AU laptop through Information Technology Services. If you have a problem or a question, just reach out. All of us want to move forward together to ensure that you reach your educational goals.
GWC Campus and Woodstock Center Undergraduate Academic Instruction
Our current intent is to offer spring semester classes on the George Williams College campus and at the Woodstock Center via face-to-face instruction. Some subject matter, such as lecture content in nursing, may be offered via remote delivery. Check the GWC or Woodstock websites for the latest information or reach out with a question. Refer to the online directory to find the right phone number or email address.
Graduate Instruction
For the most part, plans call for graduate instruction during the spring semester to return to a face-to-face format. Students should seek specific guidance from their academic deans about spring plans. Of course, those who have transitioned to our online modality have the option of continuing in this format.
AU Online Instruction
The university's online program will continue onto the spring semester as usual. No changes are planned.
Campus Life
Residence Life
On both the Aurora and the GWC campuses, rooms will continue to be available for single occupancy. We still have space in the residence halls, so will welcome you back to campus for the spring if you prefer to live on campus. A limited number of double rooms also may be available.
Instructions on signing up for 2021 spring semester housing will be distributed soon. Students will not need to vacate their rooms at Thanksgiving if they intend to continue to reside on campus in the spring. As in the fall, we will take special care to ensure that the "move-in" process is safe for all involved.
Events and Activities
Campus events and activities, including Commencement, will continue to be subject to the guidance provided by the states of Illinois and Wisconsin and their respective public health agencies. Readers who want to learn more about these regulations should consult the Restore Illinois plan on the Illinois Department of Public Health website. At present, for example, Aurora campus activities are limited to gatherings of 25 individuals or fewer due to the increase in COVID-19 cases in Kane County.
Intercollegiate Athletic Competition
Last summer, the university's multi-sport and single-sport athletic conferences opted to postpone fall athletics competition and championships. At this writing, conference leaders continue to consider options for 2020–2021 fall, winter, and spring athletic competition. Work also is ongoing within Division III of the National Collegiate Athletic Association. In the meantime, AU coaches continue to work with team members to provide training and conditioning activities. Watch for the Spartan Way newsletter in your email for additional updates.
Finances
Consistent with decisions made in anticipation of the 2020 fall semester, the same fees will continue to be suspended for the spring semester. Grant dollars continue to be available to those students with special financial needs through the WeAreOneAU Fund. We are grateful to the generous donors, including members of the faculty and staff, whose contributions make this support possible.
Please note: it is very important that you keep your information in Financial Aid current right now. The pandemic may well have an impact on the flow of dollars from the federal and state governments. We want to ensure that AU students secure every dollar possible from these sources. We need your help to make sure this happens.
Safety and Risk Mitigation
Aurora University will continue to operate according to the high standards of safety advocated by the federal Centers for Disease Control and Prevention and the Illinois Department of Public Health as follows:
The Spartan Compact will remain in effect throughout the 2021 spring semester. Please remember that serious disciplinary consequences are possible for those who fail to honor the terms of the Spartan Compact. It will be especially important for all members of the AU community to remember to wash hands frequently, maintain adequate social distance, and wear masks.
AU will continue to rely upon a robust system of testing as follows:
Temperatures will be taken at the entry to many campus buildings. Those with elevated readings will be advised to return to their residence hall or home and to phone Health Services for instructions (630-844-7500).
Expanded surveillance testing protocols will be in place at all locations. Students, faculty, and staff will be required to comply with these protocols, which are designed to identify cases of the coronavirus to prevent widespread campus infection.
Diagnostic testing for those who have been exposed to the virus or who are symptomatic will continue to be available on campus.
Facilities, including classrooms, will continue to operate with reduced capacity in order to facilitate appropriate social distancing. Acrylic panels will be used as appropriate.
Contact tracing will continue through the Health Services Office on the Aurora main campus. Full compliance is expected.
Enhanced cleaning and sanitation procedures will remain in effect.
University-funded quarantine and isolation protocols will remain in place. Residence hall students who have been directed by health professionals to quarantine or isolate will have the option of returning home or living for the designated period in a university-procured facility.
Masks, sanitary wipes, and hand sanitizer will continue to be available via kiosks positioned throughout our campus communities. Special COVID-19 kits also will be available.
Communication
University leaders will continue to communicate in an open and transparent way with students, faculty, and staff throughout the pandemic. Periodic updates will be provided also to parents. Specific questions may be addressed to a special pandemic email address – auvirus2020@aurora.edu.
Responses to inquiries will be provided within 24 hours. If you have a technical question about the virus or the AU response, this is a good source of information.
Conclusion
The 2020 fall semester provided ample evidence of the willingness and capacity of the Aurora University community to work together to ensure the health and safety of all. Thanks to your continued resilience in the face of the many changes and challenges we experience daily, I wait with anticipation for the 2021 spring semester. Just think . . . a year ago none of us had heard of the novel coronavirus. Yet, since March, our lives have been disrupted in many ways. At AU, we grieve with those who have lost loved ones or who continue to struggle with the impact of the virus on their families. These are times that test us as individuals and families and society.
Yet, with Thanksgiving just around the corner, we look forward with gratitude and confidence. During dark and difficult times, there still is great good — the chance to care about one another and to continue to the extent possible on our chosen pathways. Please know how thankful I am for each and all of you. Celebrate the upcoming holidays with passion and joy as you also take care. And, if you haven't done so already, don't forget to vote. Among our many gifts, the opportunity to live in a democracy, is among the greatest.
P.S. And, as always, you may reach me with questions or suggestions at sherrick@aurora.edu.
We will indeed go forward together at Aurora University.


---

Spartan Compact
All of us in the Aurora University community have a communal responsibility, as we continue to navigate these challenging and unprecedented times, to balance the health and safety needs of our community with the university's core mission. To carry on the educational, academic, and service missions of our University while minimizing person-to-person transmission of COVID-19 and protecting those most vulnerable to the disease, AU puts forth this Spartan Compact that outlines our behavioral expectations for AU students in re-opening living and learning in our campus community. By joining us during the 2020-2021 academic year, you agree to adhere to the behavioral expectations outlined below. Further, you agree to adhere to strict physical distancing and use of facial coverings for the 14 days prior to your return to the campus community. And in addition, any residential students coming from out of state are expected to quarantine at home for 14 days prior to their move in date.
At the University's discretion, there may be other requirements for students in certain categories, such as student-athletes, students in certain programs of study, etc. These requirements will be communicated directly to those particular students.
Aurora University Spartan Compact 2020-2021
I understand, as a member of the AU Spartan community during the 2020-2021 academic year, that I am an important part of this community and that we are stronger as a community when we all do our part to keep our campus safe. I understand that the health and safety measures I am being asked to undertake are necessary to protect the health and safety of others in my community and beyond. I agree to abide by all federal, state, city, and Aurora University mandates, policies, protocols, and procedures related to COVID-19, and I agree to participate in any required training.
I understand that violations of this Compact will be handled by the Office of Student Conduct according to the procedures set forth by the Aurora University A-Book. I agree that, should it be determined that my behavior jeopardized the health and safety of others in the AU community, I may be directed to refrain from participating in any on-campus activities (including athletics), my access to campus buildings may be restricted, and I could be subject to suspension from the University.
The Pledge:
HEALTH AND WELLNESS
I AGREE:
To monitor my temperature and participate in daily health screening measures to determine whether it is appropriate for me to be on campus. If I have a change in my health status, I will notify AU Health Services and will comply with their direction.
To stay at home or in my residence hall room if I am sick with COVID-19 symptoms or know that I have been exposed to someone who has tested positive for COVID-19. I will follow the university's protocols for isolation or quarantine.
To maintain appropriate (6 feet) physical distance from others whenever possible.
To wear a cloth facial covering over nose and mouth when walking in public (e.g. hallways, common areas, restrooms, across campus) both inside and outside of campus buildings.
To wash my hands frequently with soap and water for at least 20 seconds throughout each day and before and after interactions with others.
To cover my cough or sneeze with tissues (or into elbow/sleeve), then wash my hands.
To clean and disinfect frequently touched objects and surfaces, especially those shared by others (e.g. photocopiers, computer keyboards, door handles).
To be up-to-date on all vaccines.
To receive a flu shot.
CAMPUS MOVEMENT
I AGREE:
To congregate only in university designated outdoor and indoor areas of campus, wearing a facial covering, maintaining adequate physical distance, and complying with all signage.
To sit only in available designated seats in dining venues, lounge areas, the library, the computer labs, and other campus buildings.
To follow any designated procedures for entering and exiting campus buildings.
TRAVEL & GUESTS
I AGREE:
To adhere to all regulations regarding guests outlined in the revised guest policy as set forth by Residence Life.
To limit all unnecessary personal travel.
To comply, if I must travel, with quarantine and testing requirements based on guidance of the Illinois Department of Public Health and the public health agency of my travel destination.
SOCIAL LIFE AND RECREATION
I AGREE:
• To participate in student clubs, performing arts groups, intramural and club sports, and any other University-sponsored student life activity virtually as much as possible and, when not virtual, to observe the physical distancing guidelines and other COVID-19-related safety protocols adopted by the University. • To refrain from organizing, hosting, or attending events, parties, or other social gatherings offcampus that may cause safety risks to me and other members of the community. • To acknowledge that drinking alcohol and using other drugs will increase my risk of engaging in risky behavior and/or needing medical treatment, including the increased risk of being exposed to higher-risk contact with others. Alcohol consumption and recreational drug use will not be considered an excuse for unauthorized risky COVID-19-related behavior.
Informed Consent
I acknowledge that there exist heightened and unpredictable health risks associated with the COVID-19 pandemic. These risks include exposure to asymptomatic carriers of the COVID-19 virus and the transfer of the virus through interpersonal communications and/or sharing spaces with others.
In the interest of health and public safety during the COVID-19 pandemic, I acknowledge that I will report to AU Health Services any symptoms of COVID-19, exposure to COVID-19, or a personal positive test for COVID-19 that occur within 14 days prior to the start of the fall semester as well as any time after the start of the fall semester.
I acknowledge that the Center for Disease Control and Prevention and state and local health departments are regularly reviewing and updating their respective guidance on the pandemic and its impact on higher education.
I acknowledge that while the university cannot guarantee that I will not be exposed to the virus on campus, that the university has implemented guidelines to help mitigate its transmission and limit the spread.
I acknowledge that it is my responsibility to abide by the guidelines stated in the Spartan Compact to protect myself as well as others with whom I interact on campus.


---

Directory
Academic Affairs
Frank Buscher, Vice President for Academic Affairs
fbuscher@aurora.edu
630-844-5252
Toby Arquette, Dean, Dunham School of Business and Public Policy
tarquett@aurora.edu
630-844-5614
Brenda Barnwell, Dean, School of Social Work
bbarnwell@aurora.edu
630-947-8933
Jennifer Buckley, Dean, School of Education and Human Performance
jbuckley@aurora.edu
630-844-6155
Karol Dean, Dean, School of Arts and Sciences
kdean@aurora.edu
630-844-7585
Jan Strom, Dean, School of Nursing
jstrom@aurora.edu
630-844-5253
Mary Tarling, Dean of Academic Administration
mtarling@aurora.edu
630-844-7802
Alumni Relations
Teri Tomaszkiewicz, Vice President for Alumni Relations
ttomaszk@aurora.edu
630-844-5511
Athletics
Jim Hamad, Director of Athletics
jhamad@aurora.edu
630-844-4910
AU Online
Donna Liljegren, Dean of AU Online
dliljegren@aurora.edu
630-947-8914
Campus Dining Services
Lora de Lacey, Executive Vice President for Student Life
ldelacey@aurora.edu
630-844-5510
Center for Student Success
(Undergraduate Academic Advising)
Amy Gray, Vice President for Student Success
agray@aurora.edu
630-844-5467
Chuck Franco, Student Success Advisor
cfranco@aurora.edu
630-844-6857
Biology with Secondary Education
Disabilities Studies
Early Childhood Education/Special Education
Elementary Education
English with Secondary Education
History with Secondary Education
Mathematics with Secondary Education
Physical Education K-12/Pre-Physical Education
Special Education/Pre-Special Education
Katie Hardin, Student Success Advisor
khardin@aurora.edu
630-844-5241
Luke Kerber, Student Success Advisor
lkerber@aurora.edu
630-844-5619
Marina Martinez, Student Success Advisor
mmartinez@aurora.edu
630-844-5240
Actuarial Science
Biology
Chemistry
Health Science
Mathematics
Kerby Mickelson, Student Success Advisor
kmickelson@aurora.edu
630-844-5139
Environmental Studies
Exercise Science
Exercise Science/Athletic Training (3+2)
Human-Animal Studies
Parks and Recreation Leadership
Sport Management
Therapeutic Recreation
Tory Nair, Director of Career Services/Student Success Advisor
tnair@aurora.edu
630-844-5404
English
History
Music
Musical Theatre
Sociology
Spanish
Theatre
Undecided
Penny Petropoul, Student Success Advisor
ppetropoul@aurora.edu
630-844-5629
Brynn Speh, Dean of Student Success
bspeh@aurora.edu
630-844-7861
Chelsea Stephens, Student Success Advisor
cstephens@aurora.edu
630-844-4624
Accounting
Communication
Computer Science
Cybersecurity
Finance
Graphic Design
Political Science and Public Policy
Professional Writing
Alissa Struck, Student Success Advisor
astruck@aurora.edu
630-844-5146
Business Administration
Marketing
Caley Thanepohn, Student Success Advisor
cthanepohn@aurora.edu
630-844-4935
Kendra Trudo, Director of Academic Advising/Student Success Advisor
ktrudo@aurora.edu
630-844-5413
Commencement
Sarah R. Russe, Vice President for Community Relations
srusse@aurora.edu
630-844-4620
COVID-19
Carmella Moran, Vice President for Administration
cmoran@aurora.edu
630-844-5132
Finance
Sharon W. Maxwell, Vice President for Finance
smaxwell@aurora.edu
630-844-5630
Financial Aid
Heather Granart, Executive Dean of Financial Services
hgranart@aurora.edu
630-844-5448
George Williams College
Kate Herrick, Vice President for Academic and Student Life
kherrick@aurora.edu
262-245-8586
Yvette Howard, Vice President for Operations
yhoward@aurora.edu
262-245-8536
Julie Beyers, Assistant Dean/Academic Support Services
jbeyers@aurora.edu
262-245-8531
Kailley Harmon, Assistant Vice President
kharmon@aurora.edu
262-245-8586
Human Resources
Mary S. Weis, Vice President for Human Resources
mweis@aurora.edu
630-844-3866
Operations
David Johnson, Chief Operating Officer
djohnson@aurora.edu
630-844-6090
John McIvor, Chief of Police/Campus Public Safety
jmcivor@aurora.edu
630-844-3830
Amir St. Clair, Assistant Vice President/Director of Wackerlin Center
astclair@aurora.edu
630-844-7556
Residence Life
Ann Almasi-Bush, Dean of Students
aalmasibush@aurora.edu
630-844-4578
Student Accounts
Nicole Schrader, Director of Student Accounts
nschrade@aurora.edu
630-844-5456
University Communications
Deborah Maue, Vice President for Marketing and Communications
dmaue@aurora.edu
630-844-7572
Woodstock Center
Catherine Peterson, Dean of Woodstock Center
cjpeterson@aurora.edu
815-880-5356