Update - 22 July 2020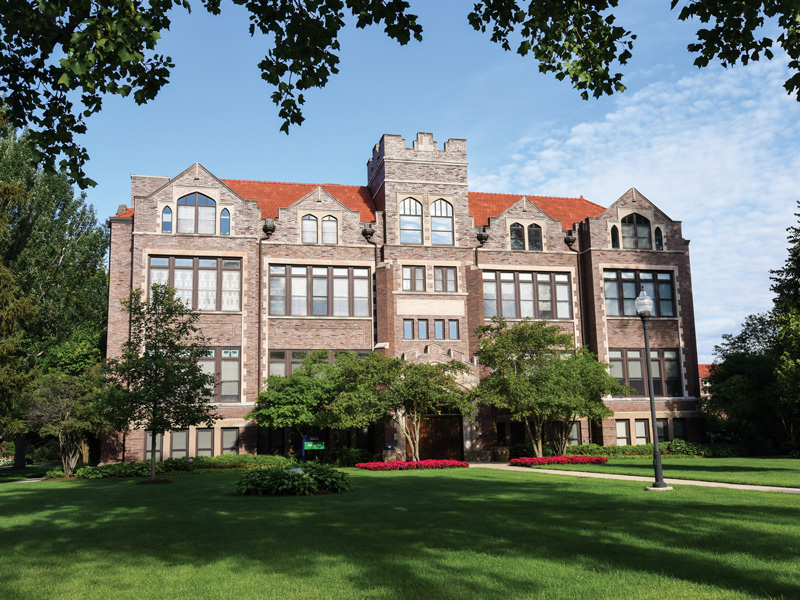 From President Rebecca L. Sherrick:
As I shared recently, this summer Aurora University developed two models for the 2020 fall semester. The first outlined a return to modified campus-based instruction for many students, while the second called for reliance upon enhanced remote teaching and learning. Both envisioned an open campus with resources and facilities available for student use and rigorous safety measures in place.
We spent weeks considering the implications of the models in light of current national, regional and local COVID-19 trends and projections. In addition, we sought the input of students, parents, faculty, staff, trustees and public health experts. Our work resulted in the reaffirmation of the following principles:
Our first priority remains the safety and security of the university's students, faculty and staff. By extension, we recognize also an obligation to the welfare of the extended AU family that includes parents, siblings, grandparents, children, friends and partners.
Our mission at Aurora University is to transform lives through education. This is the purpose that draws us together as an inclusive community dedicated to teaching and learning.
Given the long and rich history of the university, we are committed also to setting the right example, to advancing the values of our democracy, and to evidencing ethical behaviors and social responsibility in all matters.
As a university community, we affirm the importance of a systemic approach to problem solving, data-driven methodologies, decisions rooted in evidence and continuous adherence to our core values and ethical sensibilities.
We recognize also that knowledge and understanding of the novel coronavirus continues to evolve as does the pandemic itself. The current situation is unusually fluid and subject to change. In the midst of this unprecedented uncertainty, the university seeks to provide clear and consistent direction to members of its extended family. We intend also to avoid the disruption in learning that would happen in a sudden evacuation of the campus.
The optimism of June now gives way to the hard reality of July. AU leaders realize that a local resurgence of the virus likely would outpace AU's ability to sustain a safe campus environment. Consequently, after a final assessment of internal and external information and conversations with key stakeholders, today I announce our decision to offer most 2020 fall semester classes via enhanced remote delivery.1
This decision will require a reset of traditional plans for the opening of a new academic year at Aurora University. The first day of fall classes will still be 24 August 2020 and our previously announced calendar will remain in place. Soon we will announce new on-campus housing options for students and families to consider. Alternative plans for welcoming new students to the campus will be announced too.
Our 2020 fall experience will be much improved. Facilities will be open for student use, and a new laptop loaner program will ensure access to technology. Study space will be readily available in the library and in computer labs. And the University Banquet Hall will take on a new identity as "Club Spartan." As explained earlier, rigorous safety requirements will be in place. Full compliance with these measures will be required.
A year ago, none of us had heard of the virus that now has cost so many lives and livelihoods. I know that the university's decision will disappoint some and will be a source of relief for others. The virus is a relentless enemy. I know, too, that improved prevention and treatment options will be developed. And so we go forward together, imbued with the Spartan spirit for perseverance, resilience and compassion.
1 The decision announced here relates primarily to the Aurora campus. Specific announcements regarding classes offered at George Williams College in Williams Bay, Wisconsin, and the Woodstock Center will be forthcoming.
View the FAQs here.