Update - 21 April 2021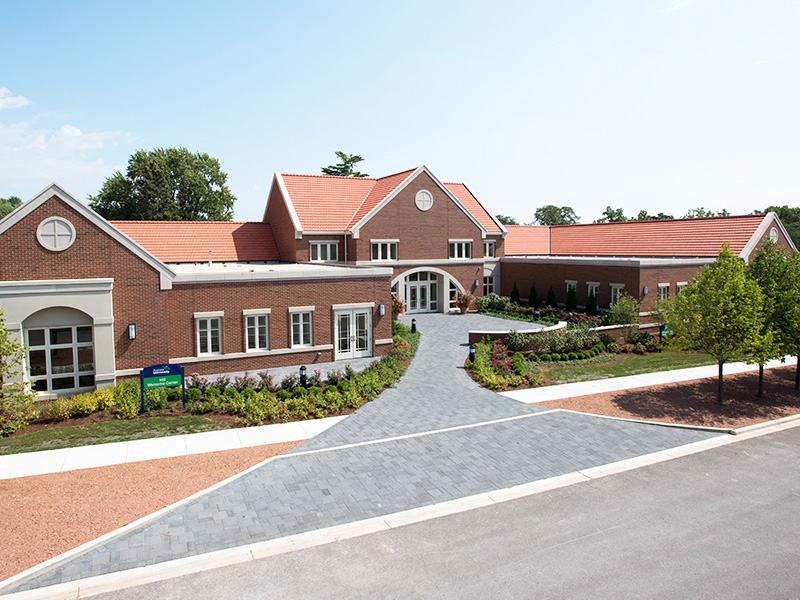 A message from Frank Buscher, Vice President for Academic Affairs:
Greetings from the Office of Academic Affairs in Eckhart Hall! This is the final newsletter from Academic Affairs for the spring 2021 term. As we wrap up classes this week and then finals next week, we would like to share some reminders and news of upcoming events. Please feel free to direct academic-related inquiries and questions to academics@aurora.edu or your school's academic dean.
AU Gathering in Solidarity
In the midst of wrapping up the spring semester, many are trying to process some of the recent events that have occurred around our country. Families are grieving the loss of loved ones to gun violence, on top of the ongoing effects of the pandemic. The verdict of former police officer Derek Chauvin is also on the minds of many. Join us as we come together as a campus community on Friday, April 23, at 1:15 p.m. on the Quad. This will be a time of reflection, remembrance, and unity.
Student Support Services
We know that this year has tested us all. The current social climate has added to the pressures you are facing. However, we want you to know that we are here to support you and your peers. As President Sherrick noted in her email to all students, we encourage you to use university resources to get any extra help you need. Here is a quick list of some of the most popular services:
Freshmen Forward Together
Join us on Thursday April 22, from 11 a.m.–1 p.m. for free food and games on the Quad as part of the Freshmen Forward Together event. The purpose of this event is to connect you with your peers, faculty, and staff. In addition to the return of the food trucks, numerous offices will have representatives stationed around the Quad at stations (e.g., Registration, Financial Aid, Career Services, etc.). We will be raffling off prizes, including a grand prize of a $250 Amazon gift card. Faculty from the academic schools will be running numerous fun games on the quad including Boom Blasters, Velcro Axe Throwing, Giant Basketball, Giant Connect Four, and Ring the Bell.
Final Exam Week
The final examination schedule is located at Final Examination Policy and Schedules. Be sure to check WebAdvisor for the date/time of your final exam. Final exams may be scheduled for a different time/day than your traditional class meeting time...so double check to make sure you don't miss a final.
Cap and Gown Survey
If you are a graduating senior and have not yet completed the Graduation Survey, please do so. You will receive a reminder email shortly to make it easy for you to share your thoughts. We value this information and do use it to make important improvements or further strengthen programs and services that students say are valuable.
Reminder – Register for Classes
If you are returning to AU next year and haven't yet registered for classes, be sure to do so as soon as possible! If you have earned under 30 credits or need assistance registering, please schedule an appointment with your student success advisor via Handshake or by calling 630-844-6870.
Commencement
Undergraduate and graduate ceremonies for the Aurora University main campus are planned for Saturday, May 1, and Sunday, May 2, 2021. Graduates received information on their assigned ceremony. Go online to learn more about the spring 2021 graduation ceremonies. If you have questions, please contact commencement@aurora.edu.
Plus One Graduate Programs Summer 2021
We are wrapping up the admission process for the summer 2021 Plus One programs. If you are interested in completing your master's degree in one year, now is the time to act.
More information is available online.
Spartan Summer 2021
As a final reminder, registration for summer courses is now open for current AU students. Students enrolled at other colleges should contact the Registrar's Office for more details or sign up to receive updates here.
Select Immersive and Professional Preparation courses are FREE.
Other courses have Special Undergraduate Summer Pricing: $425 per credit hour (This pricing does not apply to graduate or Plus One courses).
Financial Aid: Summer 2021 Application
To learn more about the full slate of Spartan Summer program offerings, including general education and major courses, immersive experiences, and professional preparation courses, check out the Spartan Summer website.
Upcoming Events & Dates
April 24 – Last Day of Spring Classes (16-week)
April 26 – Final Exam Week Begins
April 30 – GWC Commencement
May 1 – Last Day of Spring Classes (Spring II 8-week Module)
May 1 – AU Graduate Commencement
May 2 – AU Undergraduate Commencement
May 3 – Summer and May Terms Begin
June 1 – Plus One Graduate Programs Start
From the Registrar's Office: The "Important Dates for Faculty and Students" grid is located on the Registrar's website.