Update - 10 March 2021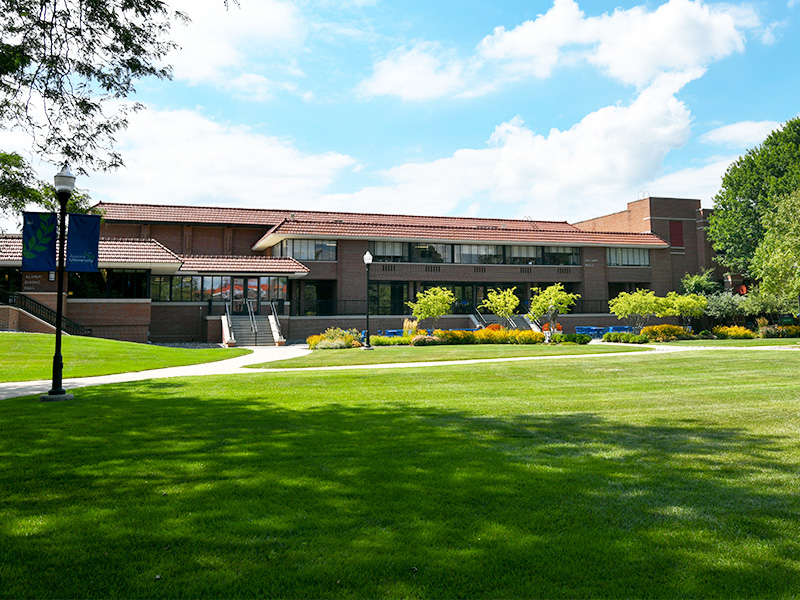 A message from Frank Buscher, Vice President for Academic Affairs:
Greetings from the Office of Academic Affairs in Eckhart Hall! Welcome to week 9! As we pass the midpoint for the spring term, we would like to share some reminders and news of upcoming events. Please feel free to direct academic-related inquiries and questions to academics@aurora.edu or your school's academic dean.
Commencement Planning
We know that many of you are excitedly awaiting news about AU's 2021 commencement plans. As President Sherrick noted in an announcement to the campus community over the weekend, AU has developed several scenarios for celebrating your achievements. We are seeking confirmation from local and state public health and elected officials that we are on the right path. We will share more on this topic soon, so watch this space...
Fall 2021/Spring 2022 Registration
Registration is now underway. Prior to receiving registration access, students who have earned fewer than 30 semester hours will be required to meet with their advisors to discuss their academic plans and prepare for online registration. Students must contact the Center for Student Success at 630-844-6870 or utilize the Handshake app within Okta to schedule an appointment. Students are expected to come prepared to their appointment with a proposed schedule for the upcoming academic year.
Spartan Undergraduate Summer 2021 Registration
Registration for summer courses is now open for current AU students. Students enrolled at other colleges should contact the Registrar's Office for more details or sign up to receive updates here.
Special Undergraduate Summer Pricing: $425 per credit hour (This pricing does not apply to graduate or Plus One courses.)
Financial Aid: Summer 2021 Application
Sundays @ 7 Career Conversation
Join us on Sunday, March 14 at 7 p.m. for a career conversation with Karli Simmons-Ayers '13, Business with Marketing minor. Simmons-Ayers is an HR professional who currently serves as the manager, program reporting and analytics with HCA Healthcare, a global company with 280,000 employees, in Nashville, Tennessee. She previously worked at PepsiCo as the global talent acquisition reporting analyst and at ComEd, where she began her career as an intern. She is working on her Master of Science in Data Analytics from Western Governors University. Register online for this event.
On Sunday, March 21, at 7 p.m. the Office of Alumni Relations in collaboration with the Center for Student Success will host a conversation with alumnus Stacy Roe-Weber '09, Criminal Justice. Roe-Weber's interest in criminal justice led her to transfer to AU. After graduation, she began her career in crisis and domestic violence, and then served in the Peace Corps (Guyana) where she was a health volunteer, working in vaccine clinics and as a midwife. Her advocacy experience and her work in the medical field led her to work with adults with disabilities. Today, she serves as the executive director of a 53-person assisted living facility where she manages overall operations and ensures the integrity of care provided.
Upcoming Research Symposia
Aurora University's Undergraduate Research Symposium will take place on Wednesday, March 31, 2021, from 8 a.m.–5 p.m. in a virtual panel presentation format.
On Saturday, April 10, 2021 Aurora University will be hosting its first 100% virtual Graduate Research and Scholarship Symposium through the Zoom platform, from 10 a.m.–noon.
COVID-19 Reminders
You continue to do a great job in helping us minimize the spread of COVID-19! Check out the stats. That's the good news. As a reminder, we need to remain vigilant to win this fight against a determined and clever opponent. While in the classroom, please remember to:
Abstain from drinking and eating.
Wear a mask.
Practice social distancing.
Surveillance Testing
Additionally, I want to remind you about surveillance testing for COVID-19. Several weeks ago, we began surveillance testing among student-athletes. Residential students, nursing students, and full-time regular employees will be randomly selected for campus surveillance testing. Only a small subsection of each group will be tested each Wednesday, allowing the university to identify potential exposures, as well as better monitor potential outbreaks. Those selected will be notified about testing via email. For more information, please refer to the February 1 campus update.
Upcoming Events and Dates
March 10, 7 p.m. – Wednesday Writing Workshop – Topics in APA: Language Sensitivity (Register online for this event)
March 14, 7 p.m. – Sundays @ 7 Career Conversation – Karli Simmons Ayers '13, Business with Marketing minor (Register online for this event)
March 21, 7 p.m. – Sundays @ 7 Career Conversation – Stacy Roe Weber '09, Criminal Justice alumnus (Register online for this event)
Registrar Key Dates
Sunday, March 14 – Last day to add a spring semester module 2 2021 class (*Classes which meet only once per week may be added prior to the second class meeting.)
Sunday, March 14 – Last day to drop a spring semester module 2 2021 class without a grade of "W"
The "Important Dates for Faculty and Students" grid is located on the Registrar's webpage.