Update - 8 February 2021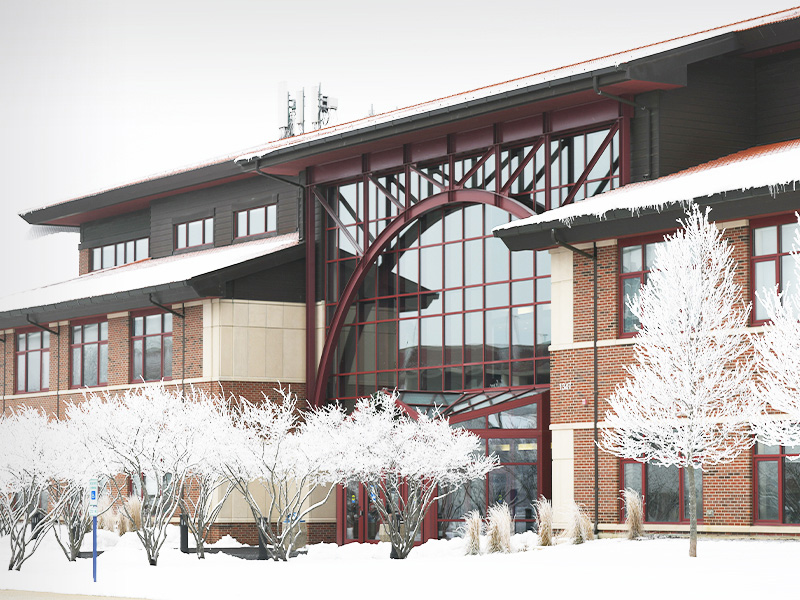 A message from Frank Buscher, Vice President for Academic Affairs:
Greetings from the Office of Academic Affairs in Eckhart Hall! Now that we are in week 4 of the semester, we are excited to share some reminders and news of upcoming events. Please feel free to direct academic-related inquiries and questions to academics@aurora.edu or your school's academic dean.
Important Reminder

You have done a great job in helping us minimize the spread of COVID-19! Check out the stats. That's the good news. Unfortunately, we need to remain vigilant to win this fight against a determined and clever opponent. While in the classroom, please remember to:
Abstain from drinking and eating.
Wear a mask.
Practice social distancing.
Surveillance Testing
Additionally, we want to remind you about surveillance testing for COVID-19. Several weeks ago, we began surveillance testing among student-athletes. Beginning next week, residential students, nursing students, and full-time regular employees will be randomly selected for campus surveillance testing. Only a small subsection of each group will be tested each Wednesday, allowing the university to identify potential exposures, as well as better monitor potential outbreaks. Those selected will be notified about testing via email. For more information, please refer to the February 1 campus update.
CareerFest 2021
The 32nd Annual CareerFest will be virtual this year. The event will include local and regional employers offering internships and full-time positions in business, government, health care, manufacturing, nonprofits, and social services. Using an online platform, you will be able to meet with employers and hiring organizations at their virtual booths through one-on-one sessions and interviews.
There is no cost for Aurora University students to register for CareerFest. Only registered students and alumni from the College Career Consortium of Illinois (CCCI) member institutions may attend.
While the final deadline to register is Wednesday, February 10, we recommend students register no later than Friday, February 5, to sign up for group information sessions and one-on-one sessions. Please register online here.
Launching Your Career – Job Search Workshops
Aurora University's Office of Alumni Relations is excited to host a number of Job Search Workshops for you and alumni. Each workshop will advance your ability to navigate your job search, refine your resume, and master the interview process. Plan to attend one or all of the workshops this semester. Registration and additional information are available online here.
Thursday, February 4, 4 p.m. — Attending this workshop will prepare you for the February 12 Career Fest.
Tuesday, March 9, noon
Sunday, March 28, 7 p.m.
Thursday, April 8, 7 p.m.
If you have questions, would like individual assistance, or if these workshop dates do not work for you, contact Penny Petropoul, vice president for alumni relations, at ppetropoul@aurora.edu.
Sundays @ 7 Career Conversations
Please check out this exciting website. Sundays @ 7 will resume the week after the Super Bowl. There will be a Law School Panel on Sunday, Feb. 21, for students interested in studying law. For students who wish to explore careers in medicine, we have a special panel on Sunday, March 7.
Auditions for AU Department of Theatre's Spring Musical
AU's Theatre Department welcomes the community to audition for its upcoming spring musical, "Fugitive Songs: A Song Cycle," by Chris Miller and Nathan Tysen.
Tentative Recording/Filming: Mar. 22–26
Digital Performances: April 14–18
What is the audition process?
General Auditions, February 9, 6 p.m., Perry Theatre or you may schedule a Zoom audition
Callbacks, February 11, 6 p.m., Perry Theatre or you may schedule a Zoom audition
Rehearsals, begin week of February 15.
The final rehearsal schedule will be decided after auditions. There will likely be consistent evening rehearsals on Monday, Tuesday, and Thursday. Some Wednesdays and Fridays and daytime rehearsals are also possible.
What do you need to prepare for the audition?
Prepare a 60-second musical theatre piece which best shows your range and ability to connect honestly to the material. We recommend that you familiarize yourself with the show before auditions. You may use a piece from the show for your audition. If you have never auditioned for a musical and would like to learn more, please contact Professor Stacy Searle (ssearle@aurora.edu). Please sign up online for an in-person audition time here. If you would like to audition/be in the show but would like to audition and rehearse and/or perform remotely, please contact Professor Searle.
If you are interested in assistant stage managing or working on the show in a non-performance capacity, please contact Therrin Eber (teber@aurora.edu).