Update - 11 January 2022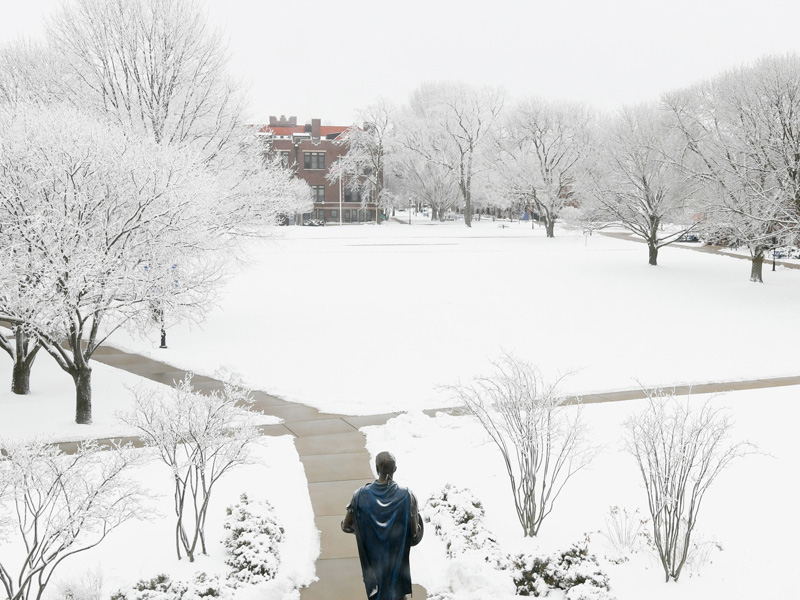 A message from Dr. Amy Gray, Vice President for Student Life:
I write with additional information that I hope will ease concerns you may have about the omicron threat and the potential impact of a positive test on your educational experience.
We plan to offer students who are in quarantine or isolation due to COVID-19 with the option to temporarily access their classes remotely. Information Technology Services is in the process of reinstalling cameras in all classrooms across campuses. We plan to launch on Monday 17 January 2022.
We will not be requiring any documentation from a medical provider in order to access this option; students will simply choose to listen in on the class via a Zoom link. The Zoom link will be available via Moodle and/or sent directly to the student's AU email address. This is intended as a temporary option for the duration of a student's quarantine or isolation. This will provide students with the opportunity to observe the class lecture, discussion, or other instructional methods while quarantined in an effort to keep up with coursework.
Please note that the instructor's focus will be on the students attending in person. Since the ability to actively participate in class will be greatly limited, students who access the course via Zoom will be considered absent from the class. As a reminder, absences will be excused for students missing class due to COVID-19 quarantine or isolation protocols. Access to the class meeting is being provided in response to student concerns about their ability to be successful in class should they need to quarantine or isolate; it is not a substitute for class attendance.
We believe that this option is consistent with the current guidance that schools should be in session. Throughout the pandemic, AU has been guided by public health officials. Please note that as we begin to offer students with this option, there may be some glitches that need to be addressed. We ask for your patience as we make this available to those who are in quarantine or isolation beginning next week.
As a reminder, we have a free campus vaccine clinic scheduled for tomorrow, Wednesday 12 January 2022. Please visit this link to schedule an appointment for a booster: https://kordinator.mhealthcoach.net/vcl/1619486318676. For those needing to receive the initial vaccinations or a flu shot, walk-ins will be welcome.