Update - 2 January 2021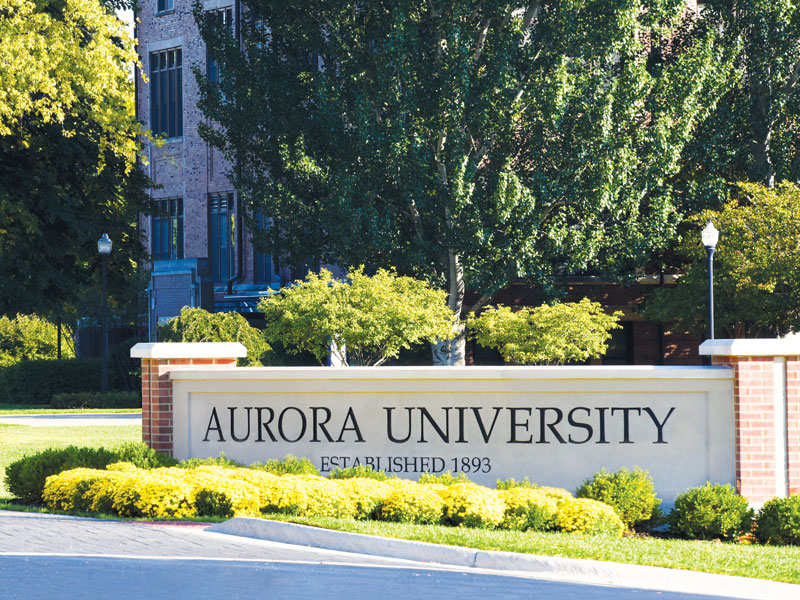 A message from Amy Gray, Vice President for Student Life:
As the spring semester approaches, I am writing to remind our returning students — and inform our incoming students — of our expectations during the pandemic. Every member of the Aurora University community has a responsibility to minimize person-to-person transmission of the COVID-19 virus and to protect those most vulnerable to the disease. Of course, in addition to creating a safe environment, we also want students who are coming to campus to have the very best experience from the moment they arrive. Our goal is to move forward together safely. Please read the following carefully prior in order to prepare for the upcoming semester.
Information for All Students
How will Aurora University ensure that students adhere to all COVID-19 precautions?
All students will be expected to abide by the Spartan Safety guidelines. The eight elements set forth in the Spartan Safety document constitute the foundation for Aurora University's efforts to mitigate risks associated with the COVID-19 virus and therefore are non-negotiable. All members of the community must comply with these measures. Serious consequences are possible for those who fail to do so.
Use COVID-19 self-monitoring checklist to monitor for symptoms daily.
Stay home or in your residential hall room when you are sick and inform AU Health Services immediately of your health status.
Stay at least 6 feet from other people.
Wear a cloth face covering over nose and mouth at all times on campus, indoors and outdoors, except when alone in your residence hall room, or while showering or eating.
Wash hands often with soap and water for at least 20 seconds or use hand sanitizer.
Cover cough or sneeze with tissue (or into elbow/sleeve), and then wash hands.
Do not touch eyes, nose, mouth, or face.
Clean and disinfect frequently touched objects and surfaces, especially those shared by others (e.g., photocopiers, file cabinets, door handles.)
In addition, students who are attending any classes in the face-to-face format are asked to minimize travel during the semester, especially to those areas that are high risk. 
What are Aurora University's expectations of students who have tested positive for the virus, who are experiencing symptoms, or who may have been exposed to the virus?
Aurora University expects all students to monitor health through daily screening measures. Students will be required to call the Health Services COVID line (630-844-7500) to report any symptoms of COVID-19, exposure to COVID-19, or a personal positive test for COVID-19 and are expected to remain at home or in their residence hall room until receiving instruction from Health Services. The COVID line will reopen at 8:00 a.m. on 4 January 2021. Spring semester COVID line hours will be 8:00 a.m. to 6:00 p.m., Monday through Saturday. Additional requirements will be in place for certain populations of students, including those living on campus or student-athletes participating in athletic department activities.
Will students be required to be tested for COVID-19 prior to returning to campus?
No. Aurora University will not require proof of a negative COVID-19 test in order to return to the campus. The university does, however, expect all students to strictly adhere to physical distancing and the use of facial coverings for the 14 days prior to returning to campus and continuing throughout the semester.
Will students be required to test for COVID-19 upon arrival to campus?
No. However, Aurora University expects all students to monitor health through daily screening measures.
Will students be required to wear face coverings?
Yes. Students will be required to wear facial coverings over their nose and mouth both inside and outside of campus buildings. Facial coverings are not required when alone in a residence hall room, or while showering or eating. Facial coverings are required at all times when in a classroom setting. No food or drink will be allowed in class.
What are the university's plans to provide COVID-19 testing for members of the campus community?
Students will be expected to participate in the university's surveillance testing initiative conducted in collaboration with two external health organizations. Samplings of students in select populations will be required to participate by providing a saliva sample. Test results will be available within 48–72 hours. This testing methodology was approved by the FDA in May 2020.
The university also will invest in making diagnostic testing available to members of AU community free of charge. Individuals who have been exposed recently to the virus or who are evidencing potential symptoms of the virus will be required to participate in the program offered in collaboration with VNA Health Care. Triage will be handled through Health Services (shs@aurora.edu/630-844-7500) for students or through Human Resources (hr@aurora.edu/630-844-5493) for employees.
Will the university also offer thermal screening?
Yes. Thermal testing stations will be located in high-traffic campus locations. Testing will be conducted by a stand-alone Zortemp screening instrument or with a handheld non-contact digital thermometer. Individuals with elevated temperatures will be asked to return to their home or residence hall and to contact Health Services or Human Resources for follow-up screening.
What happens if a student needs to quarantine or isolate?
It is possible that a student who lives on campus may be exposed to COVID-19 and may be required to isolate or quarantine. Under such circumstances, the university's strong preference is for the student to return home. However, in the event this is not possible, AU will provide appropriate accommodations for such individuals, who will be monitored on a daily basis. Food delivery will be arranged. Other campus services will be provided via remote delivery. To the extent possible, academic and instructional activities will continue. The university will make every effort to abide by relevant FERPA and HIPPA requirements as these services are rendered safely. VNA Health Care will handle contact tracing in collaboration with AU.
Information for Resident Students
Please read below for our explicit safety expectations for our residential students. Compliance with these expectations is non-negotiable. The expectations are also outlined in the Spartan Compact. Please read it carefully.
You must quarantine at home starting Saturday, 2 January, until your move-in date.
You must wear facial coverings on campus at all times except when you are alone in your room, eating, or showering.
You are expected to minimize travel during the semester, especially to those areas that are high risk.
You are expected to monitor your health daily and to notify Health Services if you are experiencing COVID-19 symptoms.
If you are a new resident, you will be expected to provide a completed health questionnaire and a signed Spartan Compact.
There will be a restrictive guest policy that will only allow your fellow residential students as guests (from any building), only one at a time, with no overnight guests. There will be a guest check-in system and you and your guest will be required to wear a face mask during the visit.
When traveling to campus for your move-in date, please be sure to take appropriate precautions, including wearing a face covering at all times, practicing excellent hand hygiene, avoiding face touching and, wherever possible, maintaining a 6-foot distance from others.
Please remember that our ability to offer you campus housing depends heavily on our ability to avoid an outbreak of COVID-19 among our residential students. We will enforce the safety guidelines fully. If you choose not to comply, you risk your housing and you risk your status as a student. It's very important for you to understand the expectations and if you are not prepared to comply, it would probably be best for you to not live on campus this spring.
Information about AU COVID-19 Safety Kits
COVID-19 safety kits are available for pick-up from the Welcome Center. Each kit includes an AU drawstring bag filled with a COVID-19 daily health screening checklist, Spartan Safety guidelines, disinfectant wipes, AU Safety key card, digital thermometer, hand sanitizer, and an AU face mask. COVID-19 safety kits are limited to one per student. Please contact the Welcome Center at 630-844-5481 to arrange a time to pick-up your kit.