WEAREONEAU Fund to assist AU students, faculty, staff
By Rebecca L. Sherrick | June 04, 2020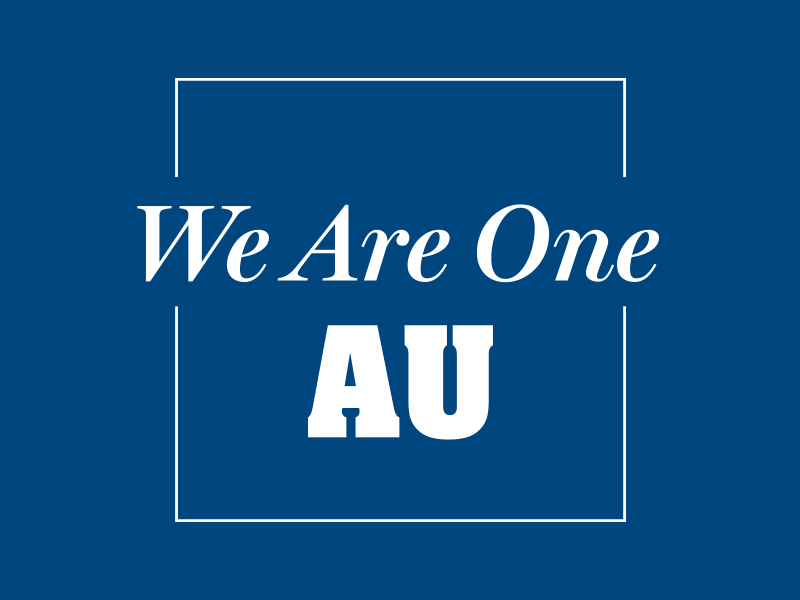 Today I am pleased to announce the establishment of a new emergency fund, intended to help members of the AU community. I know that so many are deeply grieved right now. The murder of George Floyd was a stark reminder that America is battling two plagues — racism and the virus. In a time like this, it is so important to draw support from one another.
It is also important to lend help and assistance. In the last weeks, we have raised dollars and contributed university dollars to create the WEAREONEAU Fund. (We borrowed the line from a banner in Thornton Gym for the name, some of you will recognize.) Students, faculty, and staff all are eligible to receive a grant from the fund. Dollars are a gift, not a loan.
If you need financial help right now, please prepare a simple email message and mail it to weareoneau@aurora.edu. A simple explanation will work. Once your request is received, a confidential team of university employees will review your requests and allocate dollars. Our goal was to develop a simple process for helping. Take care, Spartans. And be courageous. These are heartbreaking times, but we will persevere.


Rebecca L. Sherrick, PhD
President