AU introduces Illinois' first Doctor of Education Instructional Leadership program
By Jeremy Pittenger | April 08, 2020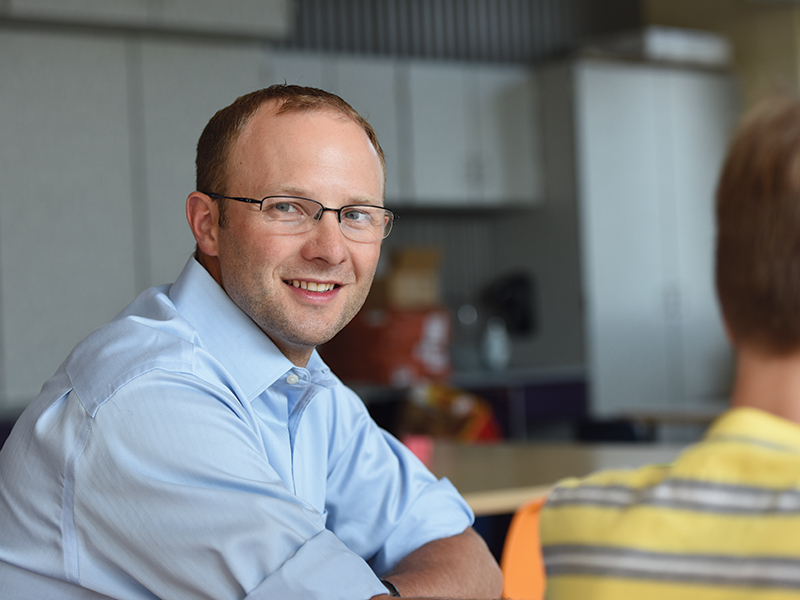 Aurora University is addressing the growing need for educational leaders — those who mentor their teacher colleagues to help improve teaching and learning — through its innovative Doctor of Education (EdD) Instructional Leadership: Coaching and Mentoring program strand. Students of the program will enhance their instructional coaching skills and mentoring abilities.
"At AU, we believe the university is ideally positioned to bridge the historic divide between theory and practice, and be responsive to the needs of our P–12 colleagues," said Doctor of Education Program Chair Jessica Heybach, EdD. "Through instructional coaching and teacher mentoring the university can help empower leaders to improve their school districts."
The EdD Instructional Leadership: Coaching and Mentoring program strand offers content in models of instructional coaching, adult learning theory, professional conversations, mentoring, data analysis for school improvement, change management, and equity and justice in education. One half of the degree is content related to instructional leadership, and the other half is dedicated to educational research and the dissertation process. The AU Doctor of Education program is distinctive because of its transformative, hands-on approach to dissertation research through significant faculty support and mentoring. The writing of the dissertation is integrated throughout all research courses and augmented with faculty-led writing retreats twice a year where students experience a variety of writing-related seminars.
The program content is the result of a collaboration between AU and area school districts. "One of the hallmarks of the Aurora University School of Education and Human Performance is that faculty listen to our partner districts and respond to the changing trends and needs of the communities we serve," said Dean Jennifer Buckley, EdD. "In a series of meetings with area superintendents, there was a consistent message of needing to provide advanced educational opportunities in the growing field of instructional coaching and we are addressing that call," she continued.
Aurora University will offer its first cohort of the program in the fall of 2020. The cohorts will take place on the main campus in Aurora, Illinois, and at the Woodstock Center in downtown Woodstock, Illinois. The program includes 60 semesters hours of specialized content coursework, research, and dissertation study, with most students finishing in three to four years.
In addition to the Instructional Leadership: Coaching and Mentoring strand, the EdD program offers strands in Leadership in Adult Learning and Higher Education, to prepare professionals to step into roles as college and university administrators, professors at community college and university levels, or learning leaders in corporate, nonprofit, or governmental settings, and Leadership in Educational Administration, designed for those wanting to become a superintendent.