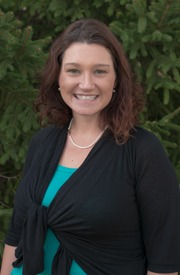 Director of International Programs and Associate Professor of Foreign Languages

Office Location: Institute for Collaboration 123
Phone Number: 630-844-6193
Email Address: tschroth@aurora.edu

Teaching Philosophy
I believe in the transformative power of the study of foreign languages and study abroad. In my classes, I use a variety of teaching methods and activities to reach my students. Students learn to communicate in the target language and, since I very much enjoy sharing my love of languages and cultures with my students, my classes are quite interactive and full of cultural lessons. I am available to assist students and colleagues and take pride in being an active member of my college's community. I treasure the gift of teaching and helping students achieve their future goals.

Education
PhD, French (PhD minor in Spanish), 2010 - Louisiana State University, Baton Rouge, Louisiana
EdS, (Education Specialist) in Curriculum and Instruction, 2007 - Louisiana State University, Baton Rouge, Louisiana
MA, French, 2002 - Arizona State University, Tempe, Arizona
BA, French and Spanish, 1999 - St. Norbert College, De Pere, Wisconsin

Areas of Specialization:
Francophone literature (particularly French-speaking immigrant literature)
French film
International education and experiential learning abroad
Second language acquisition (French, Spanish and ESL)
Sociolinguistic Francophone studies

Courses Taught
All French courses: FRN1120, 1220, 2200, 2500, 3XXX level; Spanish language courses

Highlights of Publications, Honors and Professional Contributions
Scholarly Presentations:
Spring 2017 Aurora University Faculty Research Symposium
Teaching presentation: "At Our Fingertips: Exploring Teaching Resources and Learning Opportunities (Foreign Language) in Chicago"
Fall 2016 SCMLA (South Central Modern Language Association) Conference, Dallas, TX
"Changing Trends of Motivation in College-Level Spanish Students"
Fall 2016 8th Annual Louisiana Studies Conference, Northwestern State University, Natchitoches, LA
"The Effects of Cultural or Linguistic Heritage in Studying French"
Spring 2016 Aurora University Faculty Research Symposium
Research Presentation: "International Education and Study Abroad: Current Trends, Innovative Program Offerings, and Student Perspectives"
Fall 2015 ACCA (Associated Colleges of the Chicago Area) Scholarship of Pedagogy Symposium, Elmhurst College, Elmhurst, IL
"Contextualizing Foreign Language Courses through Film"
Fall 2015 SCMLA (South Central Modern Language Association) Conference, Nashville, TN
"Technology in Teaching Foreign Language: Using an E-learning Platform to Aid in Linguistic and Cultural Acquisition"
Spring 2015 Aurora University Faculty Research Symposium
"Giving Context to Teachable and Historic Moments: The Case of Terrorism at Charlie Hebdo (Paris, France)"
Fall 2014 ACCA Scholarship of Pedagogy Symposium
Elmhurst College, Elmhurst, IL
"Changing Student Motivations for Studying Spanish at the University Level"
Fall 2014 SCMLA Conference, Austin, TX
"Using Short Films in Foreign Language Courses: Introducing the Topic of Immigration and Full-length Feature Films."
Publications in Press:
Book chapter: Schroth, T., & Smith, B. (in press 2017). L2 Spanish in the U.S. and the question of motivation: Changing trends in post-secondary language study. J. King & S. Sessarego (Eds.), The dynamics of language variation and change: Varieties of Spanish across space and time. Philadelphia: John Benjamins.
Publications:
Book chapter: Smith, B., & Schroth, T. (2017). Anxiety in the foreign language classroom. Steve S. Pec (Ed.), Scholarship of teaching and learning, Part 2, SIB volume VII (pp. 71-76). ISBN 0-9709895-1-12.
Article: Schroth, T. (2015). Nature, song, and the senses in Luis de Góngora's Fábula de Polifemo y Galatea: Transcending time. LL Journal (City University of New York), 10(1).
Article: Schroth, T., Smith, B., & Kyles, E. (2015). Language learning background and attitudes in ESL contexts: The case of verb acquisition. The Journal of Language Teaching and Learning, 5(2), 74-85.

Article: Schroth, T., & Smith, B. (2014). Muddled origins in picaresque literature: The foreshadowing of chaotic lives. Interlitteraria, 19(2), 293-306.
Scholarly Workshops, Conferences, and Other:
Spring 2017, Participant, "Forum on Education Abroad Workshop at University of Louisville: Focus on Standard 8 - Crafting Emergency Action Plans and Protocols."
Spring 2017, Attendee, Forum on Education Abroad National Conference, Seattle, WA
"Creating and Sustaining the Education Abroad Continuum"
Spring 2016, Participant, CEA Global Education Familiarization Trip, Madrid and Sevilla, Spain
Site visits of study abroad partnership locations and institutions, student housing, and classes.
A variety of seminars discussing study abroad risk management, advising, program assessment, etc.
Spring 2016, Participant, McGraw-Hill Education, World Languages Professional Development Webinar Series
Spring 2015, Attendee, Forum on Education Abroad National Conference, New Orleans, LA
"It Takes a Campus & More: The Faces of Education Abroad."
2014, Participant, Forum on Education Abroad, "Standards of Good Practice Workshop", Wheaton College
Highlights of Campus Involvement
International programs and study abroad programming—Open Houses
Student presentations and panels
Involvement Fair
Study abroad orientations
International site visits
Faculty Advisor, Animal Rights Organization