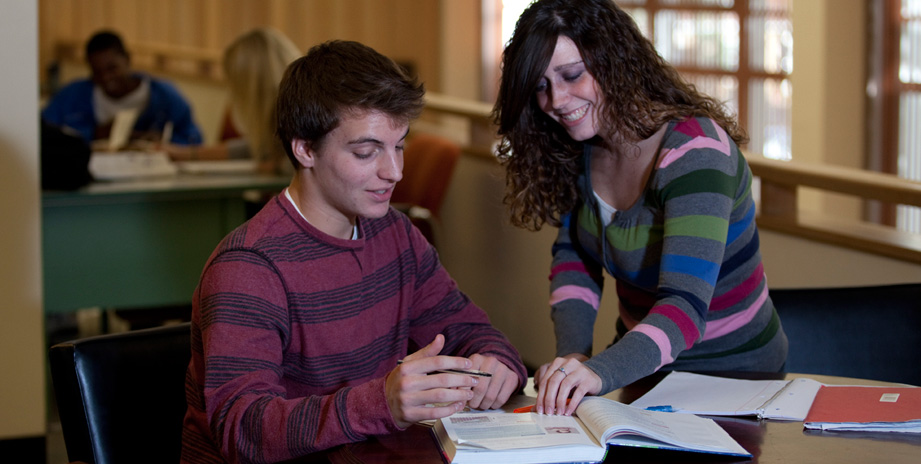 This program is offered on the Aurora campus and at our George Williams campus.
The Bachelor of Social Work program at AU combines a strong liberal arts foundation with professional training in theory and meaningful field work. Our faculty members will help you acquire the skills and knowledge necessary to become a qualified social worker guided by strong values and practical experiences. We want you to help you empower individuals, families and communities, and we will go the extra mile to ensure your success.
When you graduate from the BSW program, you will be prepared to take the Illinois state social work license exam (LSW) and enter the work force as a professional social worker or to pursue graduate education in the field. Many graduates enter the AU MSW program with advanced standing. At AU, you also have a unique opportunity to sit for the Certified Alcohol and Other Drug Counselor (CADC) exam by specializing in addictions education.
Program overview
You will complete general education requirements during the first two years of the program, with professional orientation during the third and fourth years. You may transfer into the program during the first two years without loss of credit toward the BSW degree. The program may be completed on a full- or part-time basis.
General Education
You will work with your academic advisor to select at least 72 hours of general education requirements, including required courses in General Psychology, Principles of Sociology and United States Government (or suitable transfer courses).
Social Work Courses
You will complete at least 48 hours of social work courses, including required courses and electives. You also may complete 16 semester hours of specialized courses in addictions counseling to earn your CADC endorsement or 12 hours of specialized courses in the child welfar specialization.
Field Experience
A key component of the program are field experience and internship opportunities. You will complete 450 hours of supervised agency-based social work over three terms, allowing you to explore in depth the fields of practice that interest you most.
Career Opportunities
The BSW program will prepare you to pursue beginning-level direct practices in human services. Many of our students work in agencies such as community centers, hospitals and rehabilitation centers, group homes, child welfare agencies, correctional facilities, housing and food programs, crisis centers and adoption agencies.