Professional Writing (BA)
Why study Professional Writing?
Writing is one of the most important skills employers look for. By focusing your studies on Professional Writing, you will learn to communicate successfully in today's digital world. You will learn how to be informative and persuasive in a variety of business and interpersonal settings.
Why study Professional Writing at AU?
You will learn about the latest styles and technologies in communication. The program is built around numerous creative projects you build yourself. These projects will become part of your professional portfolio. When you begin your career search, employers will see that you have the breadth and depth to take on a variety of responsibilities. 
Ten primary courses
Internship
Digital portfolio creation
Creative writing
Journalism
Technical writing
Business writing
Expand your career opportunities by double-majoring in Marketing, Communication, or English. And even with a second major, you'll still be able to graduate in four years.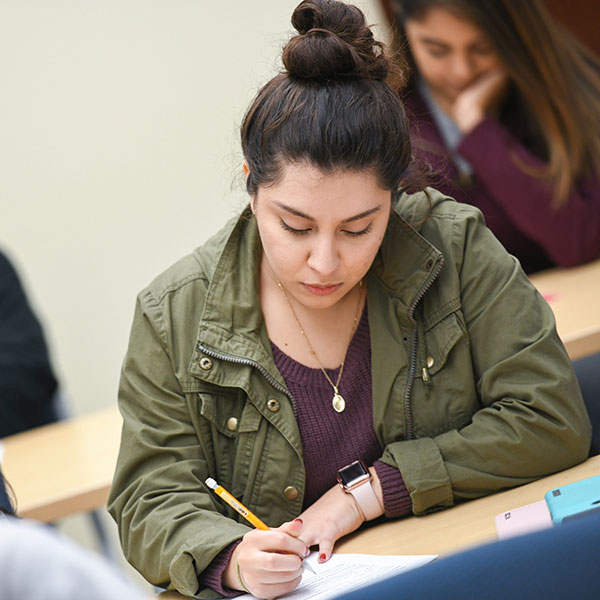 Experiential learning
You will learn by doing throughout the program. Every class is focused on making you a better writer. Courses will cover both print and digital writing.
Career paths
Journalism
Technical writing
Copyediting
Speechwriting
Script writing
Public relations
Advertising
Marketing
Get hired by the best
Warner Brothers
iHeartMedia
Verizon
Pandora
American Airlines
Chicago Bears
AT&T
American Cancer Society