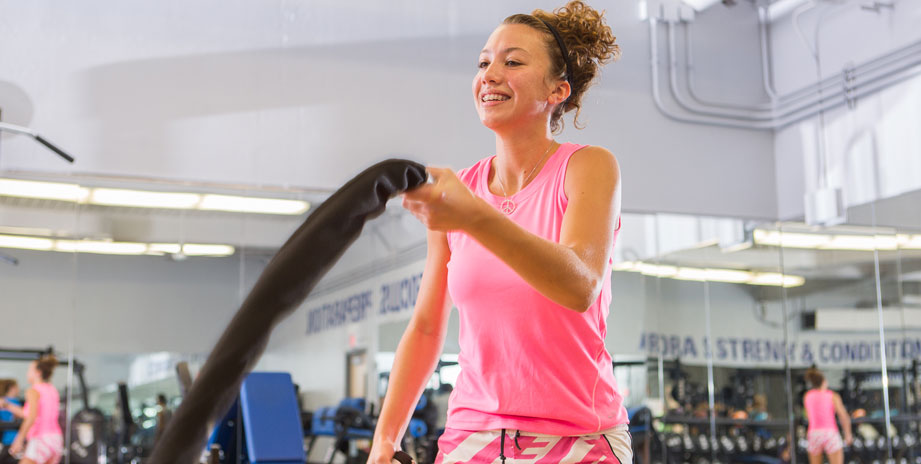 If you enjoy working with others and desire an active leadership role in teaching fitness and health, then the Physical Education K-12 Teaching Licensure offers what you need.
Student candidates are provided the tools to serve the "whole person" through physically oriented activities that are appropriate for the age, ability, capability and interest of the students to be served. Outstanding facilities, small classes, and experienced faculty await you on the Aurora University campus.
Future physical education educators are also the beneficiaries of strong collaborative partnerships with area schools. The real world of the classroom is experienced throughout the candidate's professional preparation. Join your classmates as they work with quality mentors to begin their professional preparation in the field of physical education. The successful candidate will be eligible for K-12 physical education licensure.