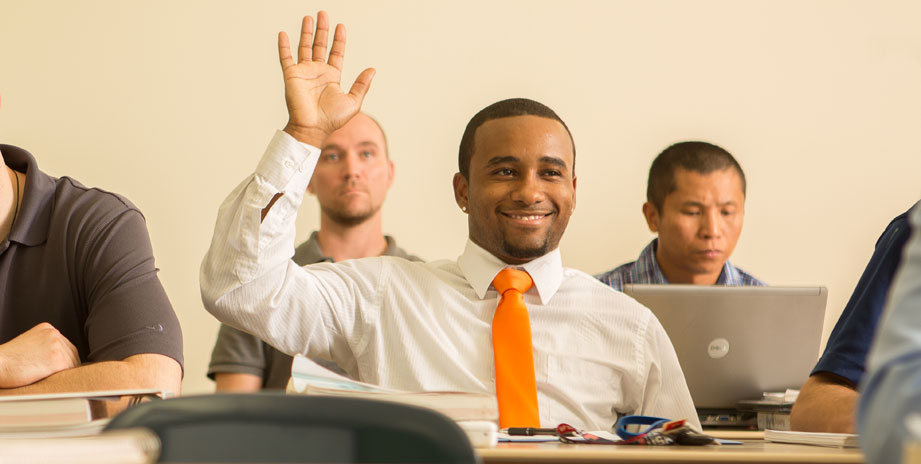 We are not currently accepting new applications for this program. Please contact the Center for Graduate Studies at 630-947-8955 for additional information.

The adult completion program in marketing is a fast-paced, year-round program that enables adults who work full-time to earn a bachelor of arts or bachelor of science degree. The major provides an overview of the field and in-depth courses in integrated marketing communication, the professional sales process, consumer behavior and marketing research. Our curriculum challenges you to combine your prior learning, both formal and informal, with theory, concepts and history. The course structure includes working in teams to apply learning to hypothetical and real world challenges.
Classes meet in eight- and 16-week modules, allowing for flexibility in making progress toward your educational goals while managing work and family commitments. Transfer credit from another institution is welcomed.
Program Overview
The Adult Degree Completion Bachelor of Arts in Marketing program includes:
32 semester hours of required accounting, business, communication, mathematics, marketing and management information technology courses
20 semester hours of required marketing courses
Eight semester hours of additional communication or marketing courses
The Adult Degree Completion Bachelor of Science in Marketing program includes:
All of the requirements of the Bachelor of Arts program
Eight additional semester hours in operational metrics and business analytics
Career Opportunities
Our graduates pursue careers in corporate product management, retail, wholesale, and professional sales, advertising and market research.