Engineering Science (BS)
Why study Engineering Science?
Do you like looking at the world as a giant system? Do you like to build things that help people achieve a better quality of life? Do you have a passion for the sciences? If so, Engineering Science will open a career path that fulfills your interests.
Why study Engineering Science at AU?
The Engineering Science program provides opportunities to work on real engineering issues. You will gain a strong foundation in the fundamentals of engineering. But you will also have the freedom to explore specific areas that interest you.
Calculus
Circuits
Design
Dynamics
Electromagnetism
Programming
Robotics
Thermodynamics
Expand your career opportunities by double-majoring in Software Engineering or Mathematics. And even with a second major, you'll still be able to graduate in four years.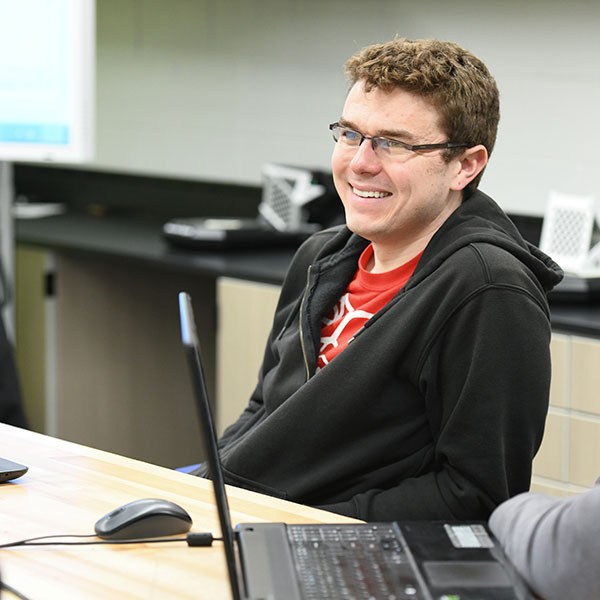 Experiential learning
Work on projects in collaboration with real industry clients. Plus, take part in a capstone that will be appealing to future employers. All students are required to gain real-world experience through one or more internships.
Career opportunities
Computer engineering
Manufacturing
Mechanical engineering
Prepare for your future
An Engineering Science degree will equip you with the skills employers value most: communicating your ideas, analyzing a problem, and working with others to find a solution. In a job market that's evolving faster than ever, you'll have the knowledge and tools to succeed in a variety of fields.