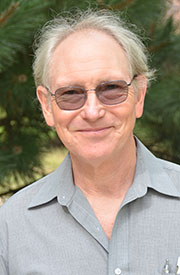 Lecturer, Computer Science
Office Location: Institute 328
Phone Number: 630-844-5689
Email Address: goij@aurora.edu

Teaching Philosophy
My teaching philosophy aims to prepare students to find Computer Science related jobs in fields where students excel and/or desire to be. I work directly with students to find their niches and desires in the field as medical doctors find theirs. Computer Science is such a broad field, from administration to programming, from JavaScript to C, from Internet of Things to sales of any of these opportunities, each student must figure out what he/she would like to be in his/her first step outside of the university, and I help all angles of these opportunities and help with appropriate technologies.

Education
MS, Computer Science with Minor in Networking - DePaul University 
BSEE (Bachelor of Science in Electrical Engineering) - DeVry Institute of Technology

Areas of Specialization
Integrating Electronics projects with Computer Programming
Working with software that helps teach writing skills
Working with Robotics projects that provide AI and integration of Physics, Math, and Programming
Courses Taught
Introduction to Computer Science
Introduction to Programming
Computer Architecture
Unix/Linux Administration
Introduction to Robotics
Operating Systems
Software Engineering
Computer Science Capstone  

Highlights of Publications, Honors and Professional Contributions
Bell Labs: Worked with many facets of Unix Development at Bell Laboratories as it was integrating features and trying to focus on marketability in the early 1980's.
EMO Solutions: Originated (self-funded) a computer/network/software integration company that dealt with reselling "value added" computers to companies and corporations to coincide with their needs. 1988-present.
Writer's Workbench: Owner and Primary developer of the first grammar checking software. Donated WWB to AU in 2014 for use with IDS and all English teachers.   

Highlights of Campus Involvement
Primary recruiter for computer science students at AU.
Numerous activities helping the STEM school projects/classes.
Constant involvement with pre- and post- graduate "getting the right gig" and/or "going to the right grad school."
I try to make myself available for any current or former student that needs help.
Sponsored numerous projects and project presentations involving numerous computer science technologies.
Sponsored numerous internships helping students with future employment/grad school opportunities.