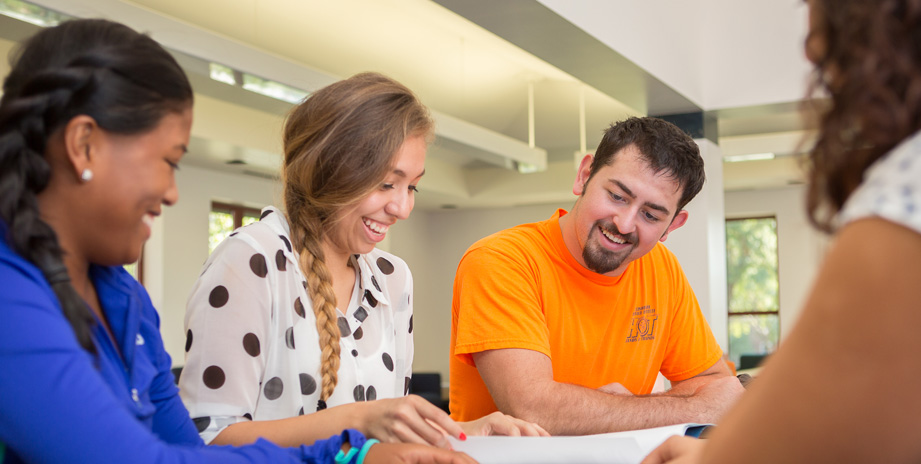 This major is part of the Traditional Undergraduate program. The degree may also be completed through the online Adult Degree Completion program.
The business administration major provides a broad exposure to the functional areas of business. The foundational courses focus on business theory and principles as well as practical skills needed for success in the professional workplace. Students can then tailor additional course offerings in the major to meet their particular interests and career goals. Students completing the major will be prepared for a wide range of job opportunities in small, medium and large business organizations as well as graduate level programs in business or public administration.
Career Opportunities
Business and financial occupations represent a good investment in a growing career field.  The U.S. Department of Labor in the Bureau of Labor Statistics reports:
"Employment of business and financial operations occupations is projected to grow 8 percent from 2014 to 2024, about as fast as the average for all occupations, adding about 632,400 new jobs. A stronger regulatory environment is driving the demand for more accountants and auditors who prepare and examine financial documents. This median annual wage for business and financial occupations was $65,710 in May 2015, which was higher than the median annual wage for all occupations of $36,200."
At Aurora University, the business administration degree is built around the foundational skills and competencies of the liberal arts:  communication, collaboration, ethical behavior, and data-driven decision-making. The National Association of Colleges and Employers (NACE) reports in their 2016 Job Outlook regarding Attributes Employers What to See on New College Graduates' Resumes that over 70% of employers survey expect graduates to lead, work in teams, communicate, and problem solves.  It is the combination of soft skills with the disciplinary experience of business administration that Aurora University excels at providing.  
Graduates of the program are prepared to enter the workforce in a wide variety of corporate settings, including manufacturing, financial services, health care and government enterprises. Graduates of the business administration program also have fulfilled all of the prerequisites needed for admission to the AU MBA program.