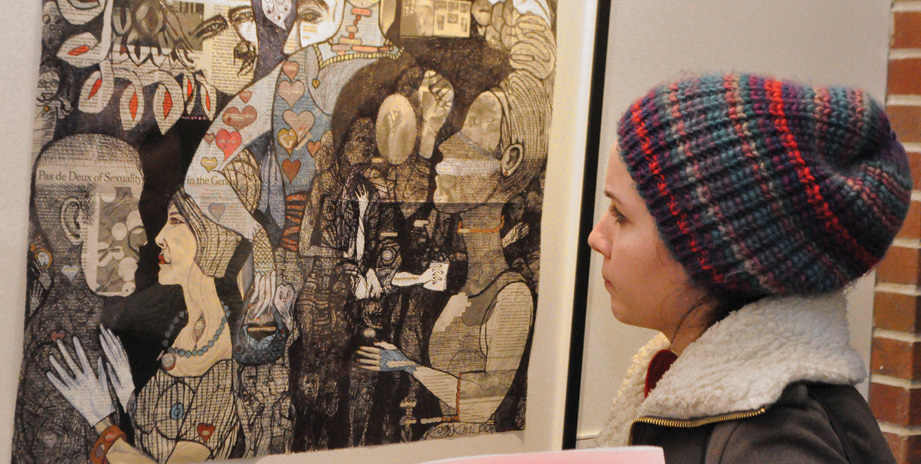 In our Bachelor of Arts program, you'll get personalized attention from faculty who will encourage you to develop aesthetic appreciation and artistic sensitivity and achieve a unique expression of your vision. Through studio and classroom work, you'll hone your artistic skills, gain knowledge of art history and develop a strong portfolio of work in drawing, painting, photography and sculpture. In your junior and senior years, you'll be able to focus on one particular area of emphasis. You'll also have many opportunities to exhibit your work at area arts organizations as well as in our on-campus galleries.
Program Overview
To earn an undergraduate degree in art, you will complete at least 120 semester hours total in general education and art courses.
The Bachelor of Arts includes:
28 semester hours of core art courses, including drawing and art history, as well as your choice of sculpture, photography or painting. Core courses also include a senior studio art seminar with an exhibit component.
12 semester hours of elective courses in your studio art emphasis (art history, drawing, painting, photography or sculpture)
Careers
The art program prepares students for graduate studies or professions in the field of fine arts. Many students complement the major with additional majors and minors in fields such as psychology, English, education, museum studies, communication or marketing.