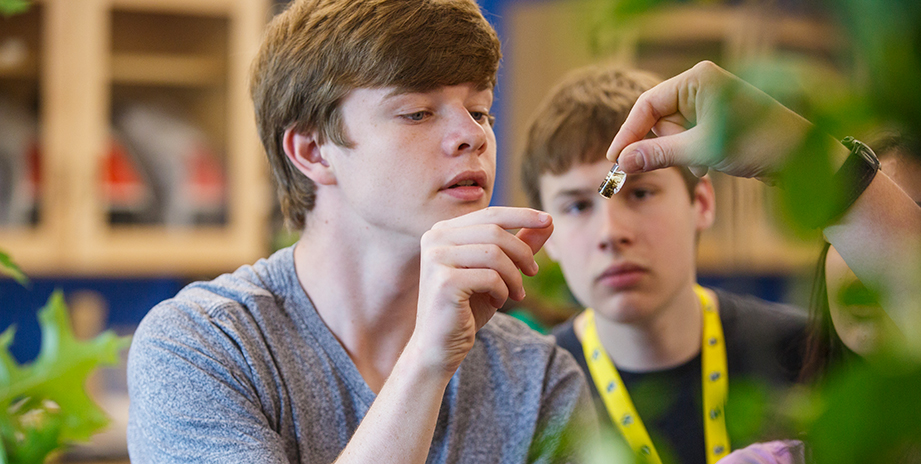 Begin your journey: take a STEP toward success! In partnership with George Williams College of Aurora University and Landmark College in Putney, Vermont, we are offering the Summer Transitional Enrichment Program (STEP), a new 10-day summer program to be held on the campus of George Williams College. This innovative program is for college-bound, rising high school juniors and seniors with autism spectrum disorder (ASD). Parents will be introduced to successful strategies for working with their student at sessions during the afternoon on drop-off day. Concluding remarks and next steps will be discussed with parents in the morning on pick-up day.
Dates: Wednesday, June 20 – Friday, June 29, 2018
Expected enrollment: 20 students
Cost: $3,990
STEP is designed for students who have strong academic potential and whose challenges with social pragmatics affect their performance in high school. Parents will also benefit from the opportunity to better understand their student's needs regarding college readiness; how best to support their student as they prepare for the transition to college; and how to implement techniques for helping their student manage various social environments.
Program Includes:
Introduction to effective communication skills and writing techniques
Interactive classroom instruction
Individual small group work
Immersive, hands-on exploration of several fields of study
Questions or interested in more information? Contact Dr. Donna DeSpain at 630-844-3840 or ddespain@aurora.edu.
Apply online today! Create an account and then submit an application.
Additional summer programs for students with ASD are offered at Landmark College in Putney, Vermont. To learn more, visit landmark.edu/summer.