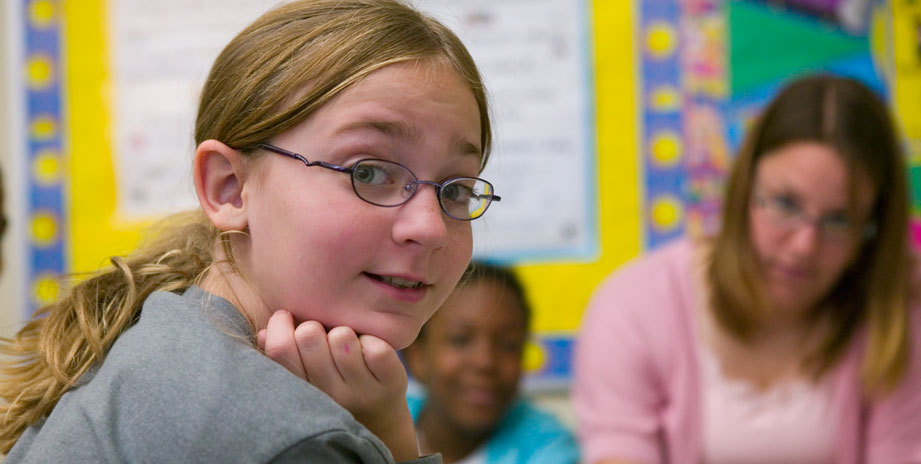 Institute for Collaboration initiatives create links between organizations to enhance the well-being and academic achievement of students in our community, while also providing AU students with rich opportunities for learning by immersing them in settings where they can practice their future professions.
Current Initiatives
The Mathematics and Science Education Center of Aurora University
Aurora University and the Institute for Collaboration are creating an alternative model for mathematics and science education that includes an innovative STEM Partnership School on the AU campus.
MyTime After-School Program
Developed and supported by the City of Aurora, Communities In Schools, and public and private organizations, MyTime serves more than 1,000 students from Aurora elementary and middle school students every afternoon. The free program engages students in positive activities in academics, fine arts, recreation and community service. Approximately 120 AU undergraduate students are employed as activity leaders, building their resumés as they prepare for careers in fields such as education and social work.
Healthy Living Council
Established in collaboration with the Kane County Health Department, the council promotes the agenda of the Making Kane County Fit for Kids initiative. Comprised of members of the Institute for Collaboration Community Leaders Committee, the council is working to reduce childhood obesity through programs promoting wellness and health with the goal of making Kane County residents the healthiest in the state by 2020.
Collaboration Model
The Institute collaboration model includes six steps for creating new programs:
Step 1: Community suggests program ideas based on community needs
Step 2: Ideas presented to Institute for Collaboration
Step 3: Committee of Community Leaders receives recommendations for consideration
Step 4: Subcommittee formed to create a design and implementation plan
Step 5: Institute representatives monitor project or program
Step 6: Program launched from Institute