Discovery Program
What is Aurora University's Discovery Program?
A unique program delivered at Aurora University's George Williams College campus in Williams Bay, Wisconsin
An immersive college program that prepares you to complete a bachelor's degree at one of Aurora University's campuses or another four-year institution
A supportive program to help you develop the blend of skills, knowledge, values, and attitudes necessary to succeed in college
An inclusive program delivered in an inspiring campus setting on the shores of Geneva Lake at George Williams College of Aurora University, 75 miles from Aurora, Illinois
Why is it right for you?
It's individualized
Structured support plan will ensure early success in your college journey.
Personalized coaching sessions will ensure that you progress on your academic path.
Committed faculty members and support staff will know how you learn best.
It's immersive
You'll live in an on-campus residence hall as part of an engaging and supportive learning community.*
You'll receive support from faculty and staff in and out of the classroom to help you reach your academic and career goals.
Starting with our distinctive orientation program, you'll find yourself participating in fun and exciting campus community experiences.
It's affordable
Generous scholarship and financial aid packages are available.
Living on campus at George Williams College can be as affordable as commuting.
We will assist you in accessing all financial aid available to you.
It prepares you for success
You'll take university classes that allow you to earn academic credit toward your degree.
Our career services staff will give you support for career exploration and search throughout the program.
Upon successful completion of the Discovery Program, you'll be prepared to transition to any one of Aurora University's campuses or another four-year institution to complete your bachelor's degree.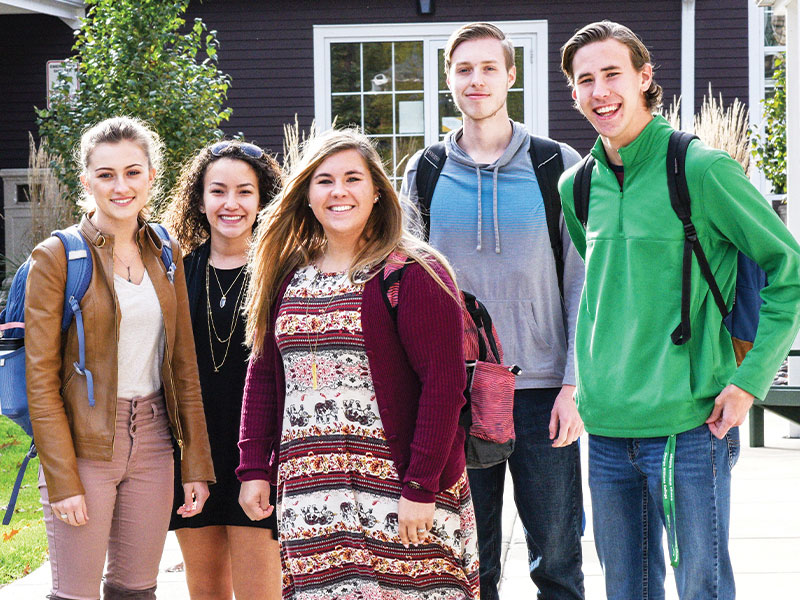 What are the next steps?
We want to make sure this program is the right college fit for you.
To be considered for admission, a campus visit with an in-person interview is required.
Call 262-245-8564 or email gwcadmission@aurora.edu to schedule your interview and learn more about how the Discovery Program can help you realize your full potential as a college student.
*Students who live within 15 miles of George Williams College are not required to live on campus, but will need to purchase a limited meal plan.