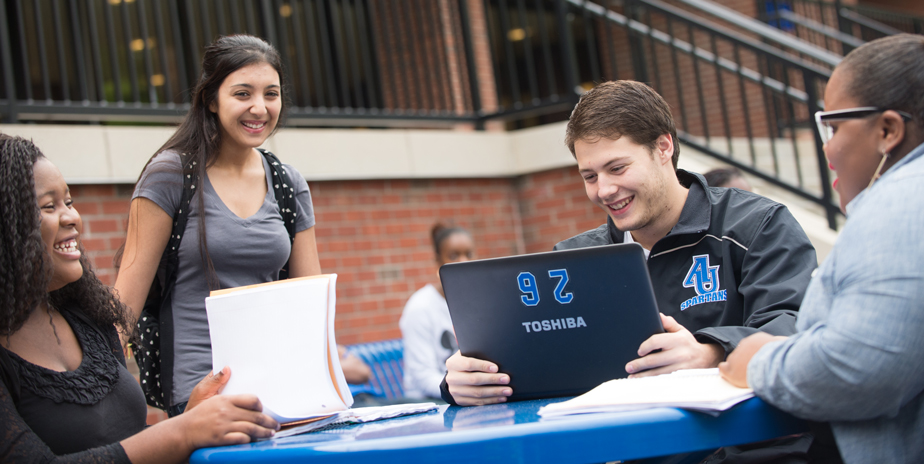 The Disability Resource Office (DRO) is designated to ensure access to education at Aurora University for all students with disabilities as mandated by the American with Disabilities Act and Section 504 of the Rehabilitation Act of 1973. The DRO is responsible for the development and coordination of the accommodations, which may include modifications to policies, practices and procedures to offer equal access. Students seeking environmental and/or academic adaptations must contact the disability office to begin the collaboration process to meet the common goal of access. Students seeking adaptations can expect timely, courteous support, coordination with campus offices as well as an evaluation process that respects the individuality and uniqueness of every person.
Upon admission to the university, students should contact the Disability Resource Office. Each request for accommodation will be assessed individually, based on relevant circumstances and factors. It is the responsibility of the individual seeking an accommodation to identify the disability and to provide documentation of the disability at his/her own expense in accordance with our documentation requirements.
Accommodation Request Forms:
Disclosure Form (PDF)
Accommodations Request Form (PDF)

This form is used for students requesting academic accommodations. This can be submitted at any time during the school year.


Housing Accommodations Request Form (PDF)

This form is used for all students requesting housing accommodations. Housing accommodation requests will be accepted at any time. However, in order to provide the University with the greatest opportunity to accommodate a housing related request before the student moves into

 

housing, requests should ideally be received by the deadlines specified below:



For returning resident students, this request should be submitted to the DRO by March 1 for the upcoming academic year.
For incoming resident students, this request should be submitted by June 15 for the upcoming academic year.
For current resident students for whom the need for an accommodation arises during the course of a semester, this request should be made as soon as possible.


The University does not guarantee approval of a housing request as a reasonable accommodation if the request is not submitted by the specified deadlines.
Please send completed form(s) and necessary documentation to:
Confidential fax: 630-844-3688
Via email: jhall@aurora.edu

USPS:
Aurora University - Disability Resource Office
347 S. Gladstone, Aurora, IL 60506