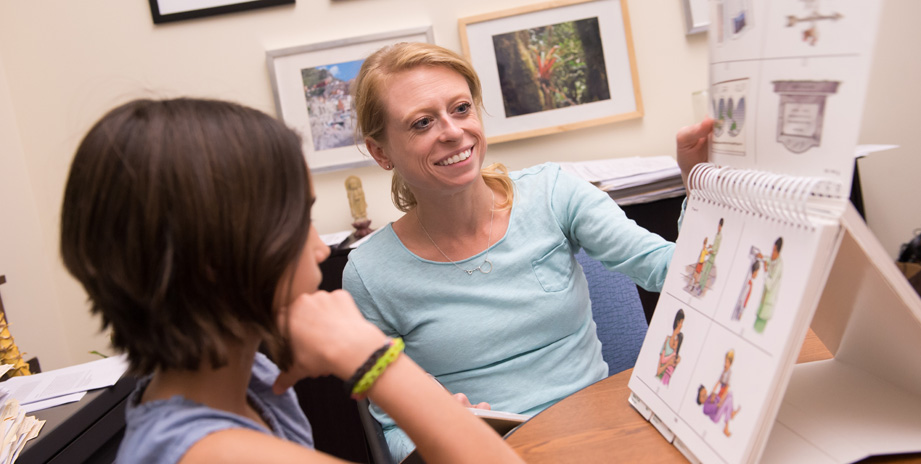 The primary focus of this program is to prepare teachers who already hold licensure (PEL) for an additional Learning Behavior Specialist I (LBS I) licensure. Licensure requires teachers to build a knowledge base to identify and intervene with students who exhibit a wide range of disabilities, including learning disabilities, cognitive impairments (mental retardation and traumatic brain injury), autism, social/emotional disabilities, and physical disabilities/other health impaired. Moreover, although the licensure will cover grades K-12, candidates will have a working knowledge of issues and strategies appropriate for the grades P-12. The coursework is designed to allow the candidate both to evaluate research and conduct action research in the classroom. Furthermore, varied clinical practice and field experiences are considered an integral part to all courses so that the candidate can apply theory to practice and practice to theoretical conceptualizations. Please note that candidates with an existing licensure will not be required to student teach, but will participate in an internship that will be tailored to broaden the candidate's base of experience in the field. 
Candidates should be aware that the Illinois State Board of Education requires that these additional tests be passed before an LBS I license will be issued:
The LBS I Content Area test (#155)
The Special Education General Curriculum test (#163)
State licensure tests must be passed before the candidate may begin the final internship experience.
Transcript Evaluation
Candidates may request that their transcripts of previous coursework be reviewed for advanced standing in the program.
Additional Information
Loading...