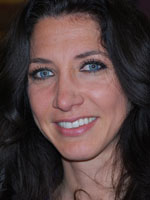 Assistant Professor of Social Work
Office Location: Orchard Center 300I
Telephone: 630-947-8934
Email: kbrendel@aurora.edu
Dr. Brendel was born and raised in the greater Chicagoland area and developed an interest in social work while attending Benedictine University as a psychology student. After taking Introduction to Social Work as an elective, the mission of social work resonated with her resulting in a change of her graduate education path from psychology to social work. Since receiving her MSW from Aurora University, Dr. Brendel has worked in a number of settings including public schools, hospitals, universities, private practice, and now as an assistant professor in the School of Social Work. She is very excited to be have returned to her roots to work on behalf of students at Aurora University.
Education
PhD in Social Work, Loyola University Chicago
Masters of Social Work, Aurora University
BA in Psychology, Benedictine University
Areas of Specialization
Clinical practice of children, adolescents, women and families, school social work and research methods.
Courses Taught
SWK5610 Survey of the Exceptional Individual
SWK6150 HBSE I: Theory of Human Development
SWK6160 Child and Adult Development
SWK6370 Social Work with Individuals and Family
SWK6410 School Social Work: Policy and Practice
SWK6420 School Social Work: Policy and Practice II
SWK6511 Social Work practice III: Clinical Theory and Methods
Highlights of Publications, Honors and Professional Contributions

Publications:
Brendel, K.E. (2010). Social work and meditation practice. PRAXIS, 10, 13-19.
Brendel. K. (In progress). From Policy to Treatment: Children Witnessing Intimate Partner Violence.
Brendel, K. (In progress). Systematic review and meta-analysis of the effectiveness of parent-child interventions for childhood anxiety disorders.
Maynard, B., Brendel, K & Bulanda, J. (In progress). Systematic Review and Meta-analysis of School Refusal.

Honors:
Psi Chi- National Honor Society of Psychology
Marguerite Tifenthal Symposium Master's Thesis Award Winner
Nominee for "Teacher of the Year" Plainfield School District
Loyola University Chicago Scholarship Recipient

Professional Contributions:
Society for Research on Adolescence: Applied Practice Online Blogger
Economic Mentoring Program for System Involved Youth, Loyola University Chicago
Editorial Board member: PRAXIS
Illinois School Social Work Association: Committee Chairperson for annual state conference
Other Interests
Spending time with family and friends, working out, horseback riding, attending concerts and listening to music, domestic and international travel, learning foreign languages, reading, and technology.