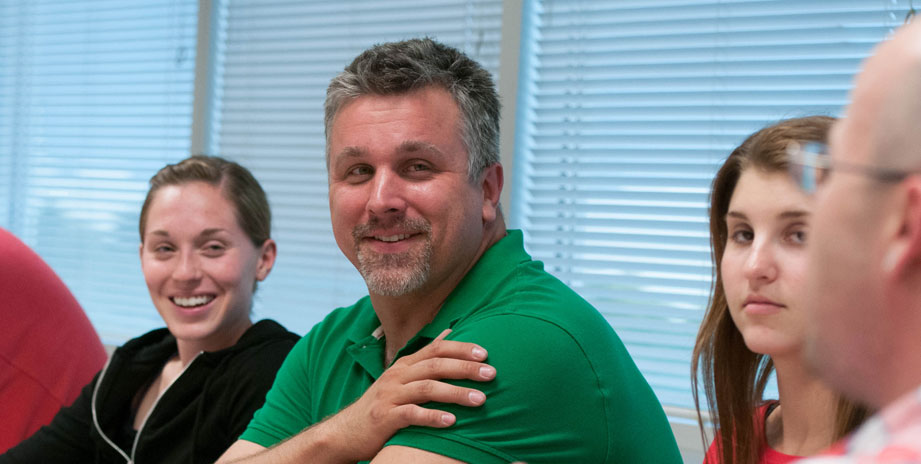 Rising out of Aurora University's historic roots founded as a seminary in 1893 and the George Williams College heritage, the foundation of today's School of Social Work that rested upon the tradition of experientially focused courses on human services; the Faith-Based Specialization is grounded in AU's non-sectarian commitment to serve individuals from all faith traditions. This unique non-sectarian Faith-Based Specialization prepares students to work effectively as faith-based agents of change within a variety of faith-based social work settings, recognizing the importance that the role of faith serves.
The Faith-Based Specialization student can concentrate their studies in one of four Faith-Based Focus Areas. Each Focus Area encourages advanced study in direct faith-based practice, such as working with clients suffering from addictions, child welfare, individual and family counseling, as well as providing social services in faith-based institutions. The Faith-Based program of study includes one foundational core course, and either Foundation Placement (450 hours) or Advanced Faith-Based Field Placement (600 hours).The student will gain understandings of spiritually grounded faith-based practice, and its terminology, awareness of the complexities of building and maintaining effective faith-based relationships, ethical and cultural considerations, as well as bridging faith-based practice with social justice and advocacy, all of which are important considerations for today's faith-based professional. The MSW graduate with this specialization will be able to recognize the interpersonal complexities within faith-based practice in order to address the individual and family as well as encouraging social reforms that support well-being for all populations.
We believe that the student should play a vital role in determining his/her field placement. We will work with you to select an internship site, and maintain contact information with agencies.
If you have any questions or need further information, please contact:
Center for Graduate Studies
Phone: 630-947-8955
Email:
AUadmission@aurora.edu