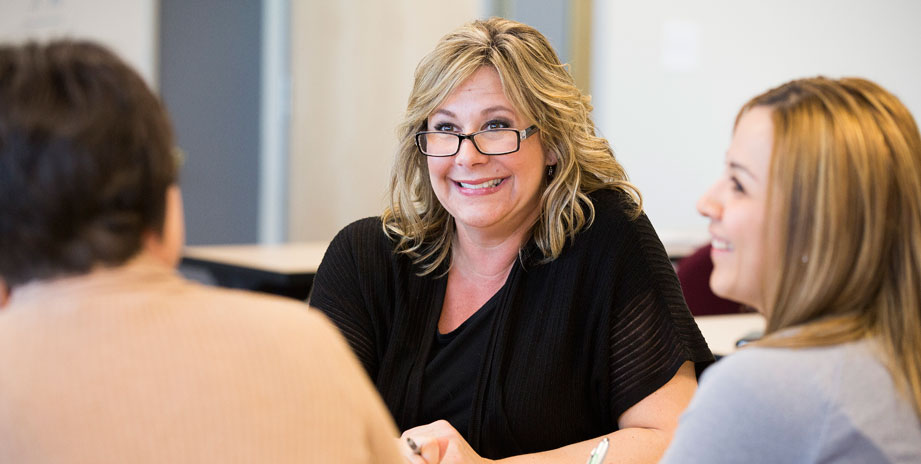 The Advanced Clinical Social Work Specialization (ACSWS) encourages students to learn the most effective theoretical approaches to clinical social work practice as well as to critically reflect on the therapeutic relationship and their role in supporting empowerment, resiliency, and transformation for those they serve. The ACSWS student concentrates their studies on clinical psychotherapy and/or direct clinical social work practice with theoretical awareness in a number of settings. The ACSWS aims to provide student with the basic understanding of theoretically grounded clinical practice and its terminology, the complexities of building and maintaining effective therapeutic relationships, ethical and cultural considerations, and bridging individual clinical practice with social justice and advocacy, all of which are important considerations for today's clinical professional. In order to accomplish this all students who declare ACSWS must take three courses (see below) and a hands-on advanced clinical specific field placement where the student is providing psychotherapy.
The MSW graduate with this specialization will be able to recognize the interpersonal complexities within clinical practice in order to work towards healing the individual and family resiliency as well as encouraging social reforms that support well-being for all populations.
Contact
Dr. Neil Gorman, LCSW
Office: Orchard Center 300J
Phone: 630.947.8926
Email: cgorman@aurora.edu
SWK6599 Advanced Therapeutic Relationship & Integrative Psychodynamics (3)
This is the foundational class for the Advanced Clinical Social Work Specialization. It offers an advanced examination of the therapeutic relationship and related integrative psychodynamics which inform the clinical experience. The course focuses on advanced understandings of building and maintaining a relationship as one develops a metacognitive perspective on the other client's intent and motivation within the world they live. Students will gain insight into recognizing, understanding, and assessing multiple pathways towards well-being, empowerment, and resiliency that can be used for therapeutic leverage. NOTE: It is highly recommended that this course be taken first, before or in conjunction with your other ACSWS electives, however it is not required.
Pre-Requisites: SWK6150 and SWK6160.
SWK6590 Advanced Clinical Social Work Personality Disorder (3)
This course examines the human condition through understandings of personality which are a combination of qualities or characteristics that form an individual's distinctive character. When personality characteristics manifest at an extreme life and relationships can become extremely stressed and challenged for the individual person, his/her family, as well as all the systems he/she is a part of. This course offers a comprehensive overview of the history, development and evolution of personality disorders.
SWK6592 Advanced Psychodynamic Clinical Social Work (3)
Advanced psychodynamic clinical social work will help students learn about and apply psychodynamic (sometimes referred to as psychoanalytic) idea and methods to the work they do with individuals, couples, families, and groups. Some of the ideas explored will understand the dynamic unconscious, the conflict of human drives with societal/cultural norms, working through resistance, examining the conflict of being a self and being in relationship, and how a therapist can use the transference/counter transference in daily practice. The psychodynamic methods originated with Freud, and have continued to exist and informed the practice of mental health professionals for more than a century. This class will also explore the use and application of psychodynamic psychotherapy throughout its long history, but will mainly focus on the many ways psychodynamic methods can be used in the diverse settings that modern clinical social workers find themselves.