Social Work/Business Administration (MSW/MBA)
Why study in the MSW/MBA program at Aurora University?
By pursuing this dual degree program, you will open doors to leadership opportunities. Those may be managing the business side of a social work agency, or enhancing your business acumen by having an expertise in interpersonal relations. You will excel in both realms. Our Master of Social Work and Master of Business Administration programs are strong by themselves, but even stronger when combined.
Program quick facts
Program length: 54 semester hours (with advanced social work standing) or 84 semester hours
Average class size: 24 students
Location options: Main campus or

 

Online
Tuition: View current rates
Program structure
Approximately 27 semester hours core social work curriculum plus 15 semester hours of advanced social work curriculum
Approximately 33 semester hours of business curriculum
The remainder of courses can be chosen from a pool of electives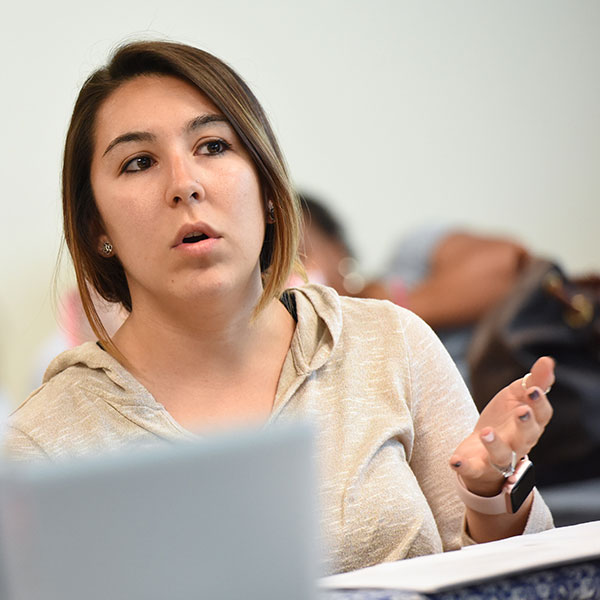 Experiential learning opportunities
All MSW/MBA students complete two internships. These will provide transformative experiences, increase strength in management, and refine decision-making and leadership skills.
Career opportunities
Social services manager
Executive director
Development officer
Grant program manager
Entrepreneur / small business owner
Community development leader
Prepare for your future
Studying social work and business does more than teach you the skills you need for a successful career, it challenges you to see the world in a new way. Overall, these programs give you the insight and understanding to discover what matters and lead a more fulfilling life.