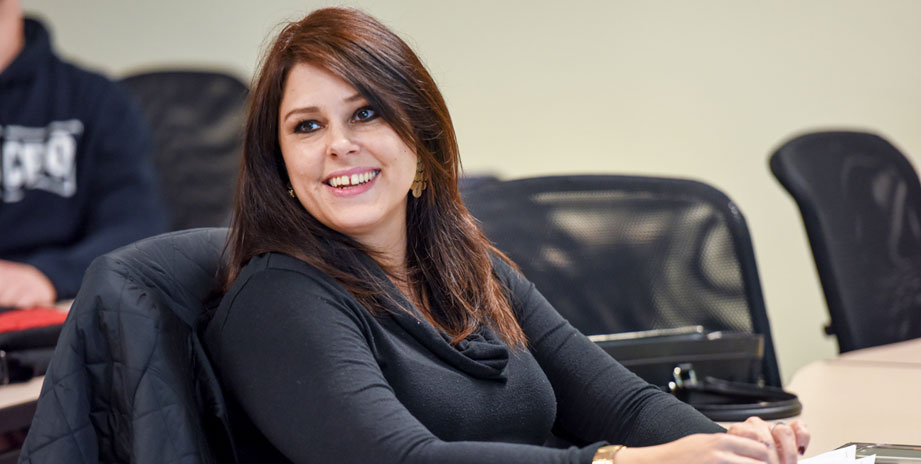 Develop a unique knowledge base and advance your career while making a positive difference in the lives of others.
The dual MSW/MBA program enables students to expand the scope of their studies and simultaneously pursue Master of Social Work and Master of Business Administration degrees. The degree option instills students with superior social work practice, leadership and business skills, further demonstrating Aurora University's commitment to serve the greater good.
Students will receive substantial business education that compliments their social work education and will prepare them for leadership roles in social service. By combining social work skills with core business knowledge, students will be ready to serve the greater good out in the community.
In addition to the degree requirements for the MSW, students must complete the following courses in the MBA program to fulfill the MBA requirements of the dual MSW/MBA program.
MBA6020    Marketing Management (3)
MBA6030    Leadership & Org Behavior (3)
MBA6045    Managerial Accounting (3)
MBA6050    Corporate Finance (3)
MBA6075    Operations Management (3)
MBA6090    Applied Business Research (3)
MBA6100    Strategic Management (3)
MBA6200    Human Resource Management (3)
MBA6250    Data Analytics (3)
MBA6380    Communication Management (3)
MPA6350    Nonprofit Management and Leadership (3) 
Students completing the MSW/MBA earn both the Administrative Leadership specialization and the dual MSW/MBA degree upon completing these degree requirements.