Public Administration (MPA)
Why study public administration at Aurora University?
This program prepares you for an upper-level management career in the public sector on in nonprofit organizations. It provides you with the human capital to implement policies and programs that help society. Our MPA is open to students with undergraduate degrees in political science and public policy as well as degrees in other fields.
MPA Plus One Daytime Program (Main Campus)
The Plus One Daytime Program offers a streamlined path to your master's degree through day classes held on the main campus and at AU Orchard Center. This program is a full-time, one year program.
MPA Evening Program (Woodstock Center)
The MPA Evening Program is designed for working adults who seek flexibility in their course schedules with evening classes offered at the Woodstock Center. The program can be completed in approximately two years of part-time studies.
MPA Online Program
The online program provides distant learners with a dynamic and interactive learning environment in a convenient and flexible format.
Program quick facts
Program length: 12-24 months
Average class size: 12 students
Location options: Main campus, Woodstock Center, and Online
Tuition: View current rates
Program structure
Core courses in public policy and analysis, government and community relations, public finance and budgeting, and more
Elective courses in nonprofit management and leadership, public safety administration, and more, plus an internship
Complete the program in one year (full-time studies) or two years (part-time studies)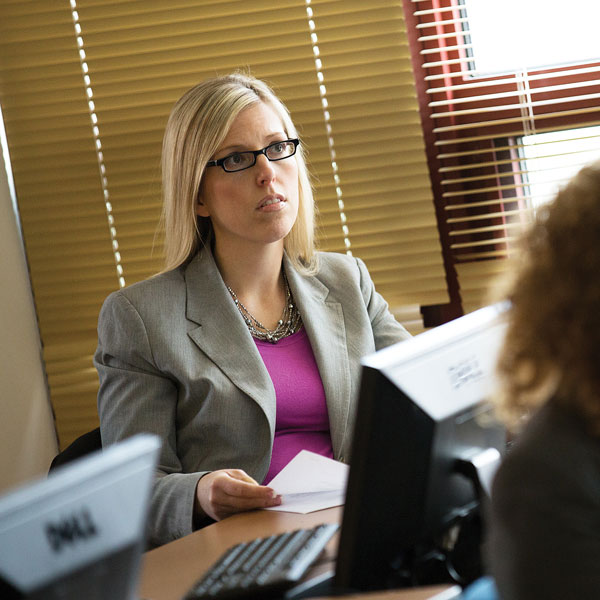 Experiential learning opportunities
MPA students benefit by learning from public administration and nonprofit practitioners, all of whom are experts in their fields. Students analyze case studies informed by real-world situations commonly encountered in public agencies and nonprofit organizations. And there are numerous opportunities to attend professional conferences and learn from guest speakers.
Career opportunities
City manager
Public policy manager
Development director
Nonprofit manager
Prepare for your future
Studying public administration does more than teach you the skills you need for a successful career, it challenges you to see the world in a new way. Overall, this program gives you the insight and understanding to discover what matters and lead a more fulfilling life.