Mathematics (MS)
Why a MS in Mathematics at Aurora University?
We are no longer accepting new applications for this program. Please contact the Center for Graduate Studies at 630-947-8955 or AUadmission@aurora.edu with questions.
Are you a mathematics or science teacher? Do you want to strengthen your mathematics content knowledge? Then a MS in Mathematics may be for you. It is built on a rigorous curriculum covering topics such as abstract algebra, real analysis as well as mathematics education.
Program quick facts
Program length: Eight semesters, including summer.
Average class size: 18 students
Tuition: View current rates. Financial aid is available through AU and potentially through your school district.
Program structure
Classes meet on campus one evening a week during the school year, and twice a week during the summer
Coursework is relevant to the pre-college mathematics classroom
This program has created a community of mathematics content and pedagogy experts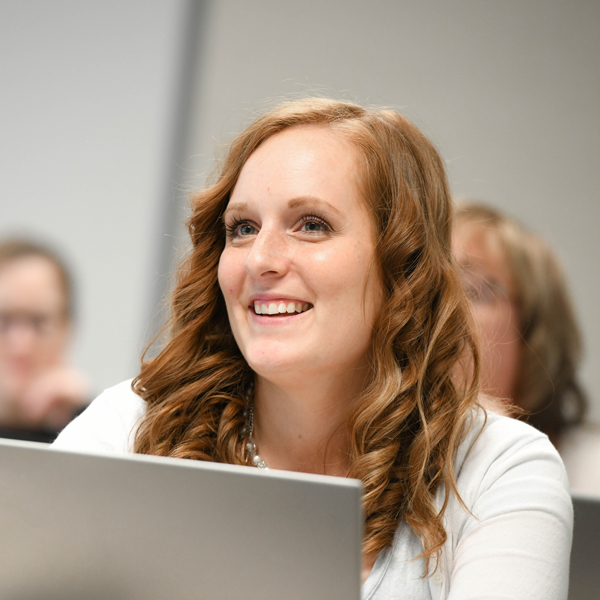 Experiential learning opportunities
You will participate in the same discovery experience as working mathematicians. You will also have opportunities to research your own teaching practices.
Career opportunities
In most districts, obtaining a master's degree results in a substantial pay increase. Doors to new positions are also opened. Additionally, graduates will be able to teach as mathematics adjunct faculty at universities and community colleges.
Get hired by the best
Districts that have hired our graduates include: West Aurora, East Aurora, Geneva, Plainfield, Naperville, Downer's Grove, and Chicago Public Schools.