Doctor of Social Work (DSW)
Why study in the doctor of social work program at Aurora University?
We are no longer accepting new applications for this program. Please contact the Center for Graduate Studies at 630-947-8955 or AUadmission@aurora.edu with questions.
Our program offers an innovative program for clinical social workers allowing you to advance in your clinical career, deepen your understanding of research skills, and prepare for a position in social work education.
Program quick facts
Program length: Four to five years (64 semester hours)
Average class size: 12 students
Tuition: View current rates
Program structure
The program is delivered using an executive-style format, with courses meeting on Saturdays.
The cohort model facilitates meaningful relationships with peers and faculty.
There are 48 semester hours in the core curriculum, 12 semester hours in preceptorships, and 4 semester hours in dissertation work.
For more details, consult the DSW Student Handbook.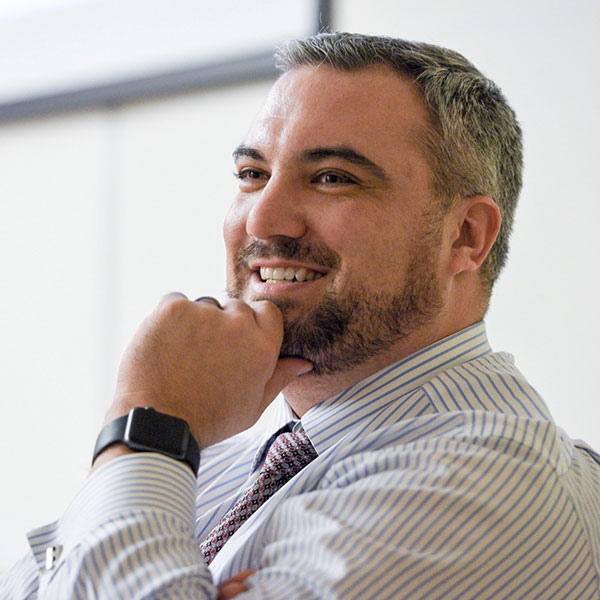 Experiential learning opportunities
In the first semester of the first year, you will consult with the Chair of the DSW program to secure a clinical preceptorship. The preceptorship will begin in the second semester of the first year in the doctoral program and run for four consecutive semesters. In addition to a four-course clinical seminar sequence, you will be required to concurrently spend eight hours a week in the preceptorship, including one hour of weekly supervision. (With the approval of the Chair of the DSW program, you may use a current place of employment for the preceptorship.)
Career opportunities
Our graduates advance in clinical practice, obtain new positions in universities, and assist with research.
Prepare for your future
Earning the DSW does more than teach you the skills you need for a successful career, it challenges you to see the world in a new way. Overall, the programs give you the insight and understanding to discover what matters and lead a more fulfilling life.