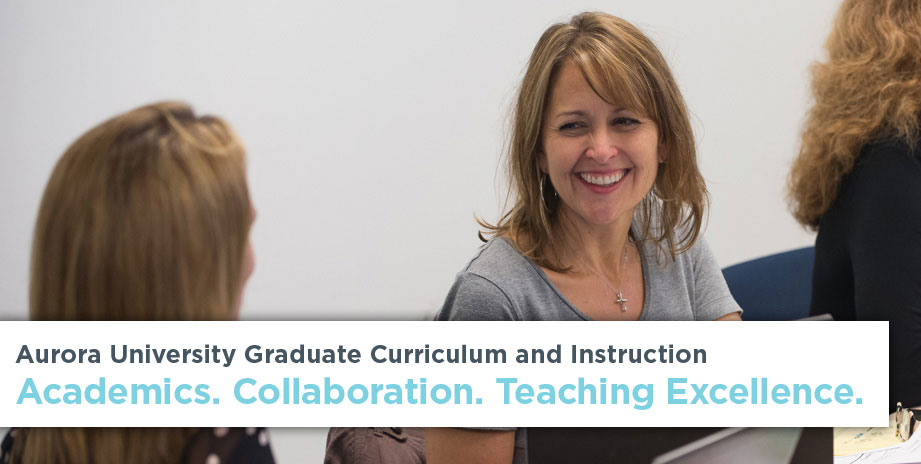 We are no longer accepting new applications for this program. Please contact the Office of Admission at 630-844-5533 or admission@aurora.edu for additional information.
Academics
The Master of Arts in Curriculum and Instruction (MACI) is designed for practicing teachers who are interested in improving and enhancing their K-12 and district learning experiences. Through the study of relevant research and theory, combined with on-the-job and classroom assignments, the AU graduate education program will prepare you to serve as a master classroom teacher or as curriculum resource personnel.
Collaboration
The MACI program is delivered in a cohort format with school district and regional office of education partners. Courses are held at convenient on-site locations throughout northern Illinois. Through this cohort format, you will gain valuable knowledge from experienced principals, master teachers and Aurora University faculty. Collaboration with peers in your cohort promotes valuable shared learning experiences that can be applied to your individual K-12 classroom or district.
Teaching Excellence
School of Education faculty are a diverse group of highly skilled professionals that encourage collaborative learning, leading to successful teaching practice. All members of your cohort will work cooperatively to advance both research and practice in curriculum and instruction.