Board Certification
National board certification through the Behavior Analyst Certification Board® (BACB) is offered for the Board Certified Behavior Analyst™ (BCBA®).
Eligibility to sit for the BCBA® certification examination generally requires three things:
Possession of a master's degree from an accredited institution of higher education
270 classroom hours of graduate level behavior analytic instruction
Supervised experience as defined by the Behavior Analyst Certification Board (BACB®) (Revised BACB® experience requirements include various options for obtaining supervised field experience ranging from 750 to 1500 total hours under specified conditions of supervision.)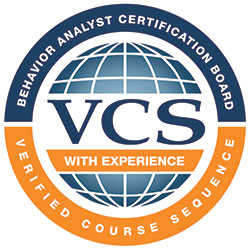 The Behavior Analyst Certification Board® has verified Aurora University's course sequence as meeting the coursework requirements for the 4th Edition Task List. Current information on our pass rate can be found at bacb.com.
For more information, visit the BACB website at bacb.com or contact the Center for Graduate Studies.