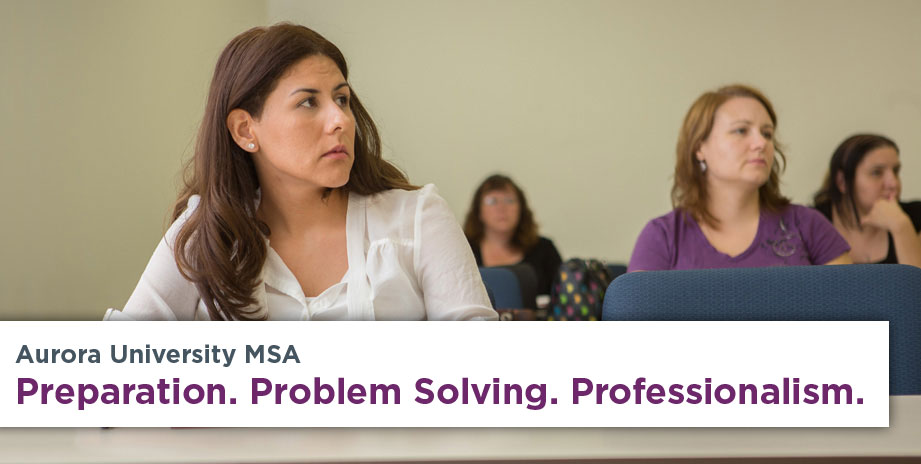 The Master of Science in Accountancy will prepare you for professional practice in diverse financial accounting settings. With a rigorous curriculum in financial, cost and managerial accounting, attest services, information systems, taxation and regulation, our programs will enhance your knowledge through theory, case study and real-world experience.

The MSA curriculum is based on the American Institute of Certified Public Accountants (AICPA) conceptual framework to give you the knowledge and skills you need for completion of the Uniform Certified Public Accountant Examination or the Certified Management Accountant exam.

Our professors will challenge you to think beyond the numbers and to examine theory and relevant application. You'll develop your critical thinking skills, applying the foundations of accountancy to problems encountered in professional practice. Through the MSA curriculum, you'll explore the serious responsibility of accountants and the ways in which they can impact society.
MSA Plus One Daytime Program
The Plus One Daytime Program offers a streamlined path to your master's degree through day classes held on the main campus and at AU Orchard Center. This program is a full-time, one-year program.
MSA Evening Program
The MSA Evening Program is designed for working adults who seek flexibility in their course schedules with evening classes. The program can be completed in approximately two years of part-time studies.
For more information, please text MSA along with your name and email address to 630-326-6387 or fill out the form below.
Loading...