School of Arts and Sciences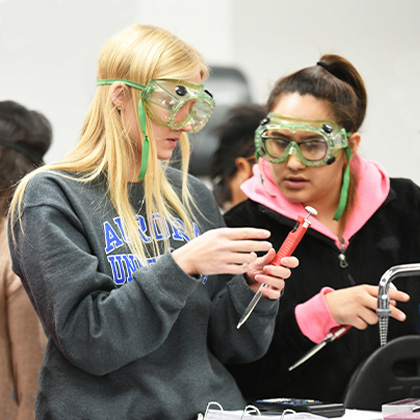 Be at the forefront of changing the world.
At Aurora University, the School of Arts and Sciences oversees an array of programs. Work in cutting-edge laboratories, study a scientific field that excites you, and prepare for a career in the fastest-growing fields. Or discover new knowledge in the liberal arts, immersing yourself in the life of the mind and gaining rich context for success in life and in a career.