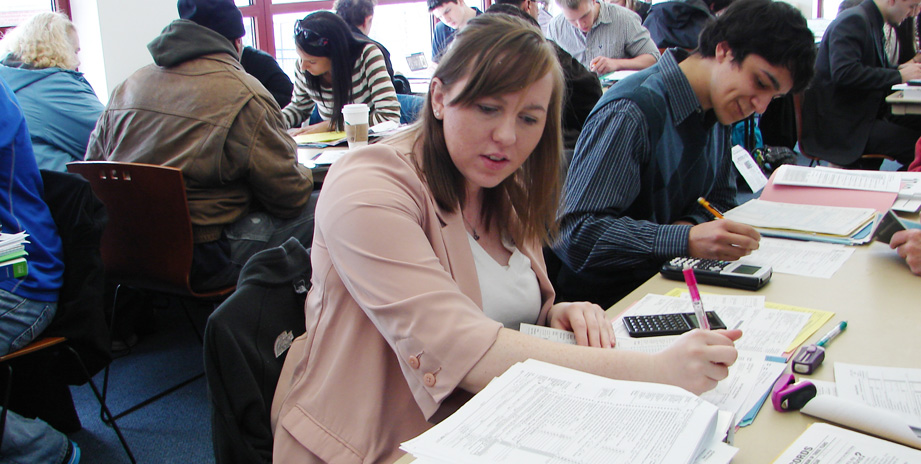 In the spirit of integrative learning and community outreach, the School of Business and Public Policy has partnered with the Internal Revenue Service (IRS) under the Volunteer Income Tax Assistance (VITA) program to offer free tax assistance to the Aurora community.
The VITA program offers free tax help to individuals who cannot afford professional assistance, including individuals with disabilities, non-English speaking persons and elderly taxpayers.
Aurora University became a VITA site in 2002 serving the city of Aurora. According to the U.S. Census Bureau, Census 2000, Aurora is the second-largest city in the state of Illinois with a population of 142,990 of which 32.6 percent are of Hispanic descent, many of whom are non-English speaking persons.
Aurora University is one of the few universities in Illinois to be licensed by the IRS to be a VITA partner. Through this program, accounting students at AU actually prepare tax returns for low income members of the community free of charge. This is a great opportunity for students to learn tax preparation as well as to contribute to the community.
In order to participate in this program, students enroll in ACC3310 Federal and State Taxation of Individuals offered every spring term.