Leadership
Aurora University's leadership oversees the strategic vision of the university, ensuring that students always come first and that our mission — an inclusive community dedicated to the transformative power of education — is prevalent in all we do.
President
Senior Staff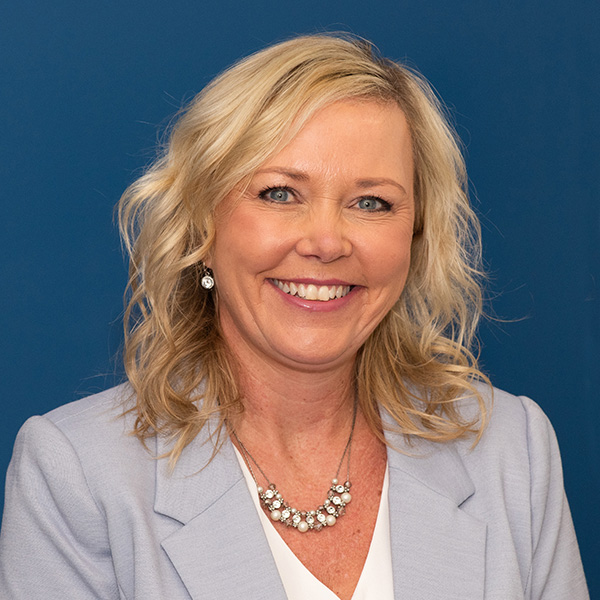 Jennifer Buckley, EdD
Senior Vice President for Student Success Areas of oversight: Autism initiative, Black initiatives, Camp Spartan, Crouse Center for Academic Advising, Latino/a initiatives, office of the registrar, Orientation and First Year Experience, student life, university analytics, Veterans initiatives Education: EdD, Adult and Higher Education, Northern Illinois University
BS, Athletic Training and Biology, Aurora University
Favorite thing about AU: "My favorite thing about AU is the strong community that is dedicated to serving our students. Faculty and staff have a passion and commitment to help our students not only succeed on campus, but also beyond once they graduate. Our students are 'Spartans for Life.'"
Ann Chan
Vice President for Human Resources Areas of oversight: Human Resources Education: BS, Psychology with a minor in Math, University of Illinois Urbana-Champaign
Favorite thing about AU: "As a lifelong learner, I am energized by the innovative work AU has taken on and continues to contribute to."
Amy Gray, EdD
Vice President for Student Life Areas of oversight: Academic support center, behavioral intervention team, counseling services, disability resources, health services, residence life, student activities, Title IX coordinator Education:EdD, Curriculum and Instruction, Aurora University
MSEd, Higher Education Administration, Western Illinois University
BA, Business Administration and Psychology, Augustana College
Favorite thing about AU: "The idea that Aurora University exists to help students to discover what matters and build their life around it is so exciting to me. What makes it even more meaningful is knowing how committed our entire campus community is to helping students on this journey."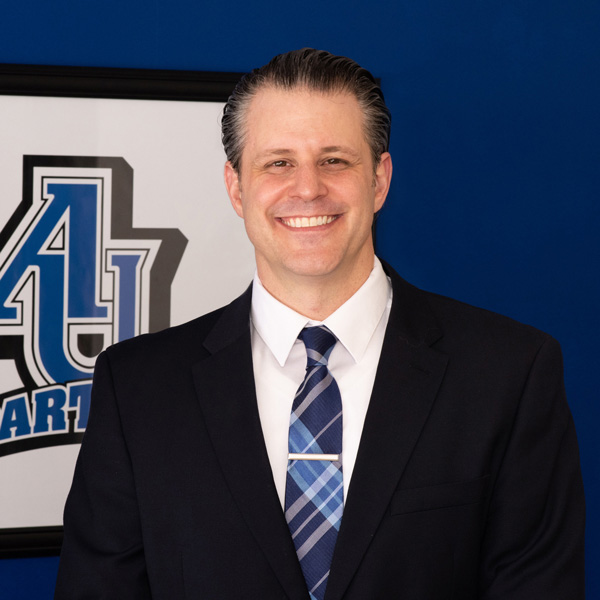 Jim Hamad
Vice President for Athletics Areas of oversight: Athletics, club sports, and intramurals Education: MEd, Higher Education Administration, University of Akron
BA, Conflict Management, Kent State University
Favorite thing about AU: "Watching student-athletes develop into champions both on and off the field of play. We have exceptional young adults and a campus filled with faculty and staff members who pride themselves in aiding their development to prepare them for their professional careers. It is an honor to be a part of this special university."
Meg Howes
Senior Vice President for Advancement Areas of oversight: Fundraising for all campuses, including support for academic programs, annual operations, capital improvements, endowment, and student scholarships; community relations and events Education: BA, English, Georgetown University Favorite thing about AU: "I enjoy my interaction with our students and admire how invested they are in their education and their future. Their aspirations are matched by the commitment of faculty and staff who are focused solely on helping our students succeed. Being a part of this caring community is truly an honor!"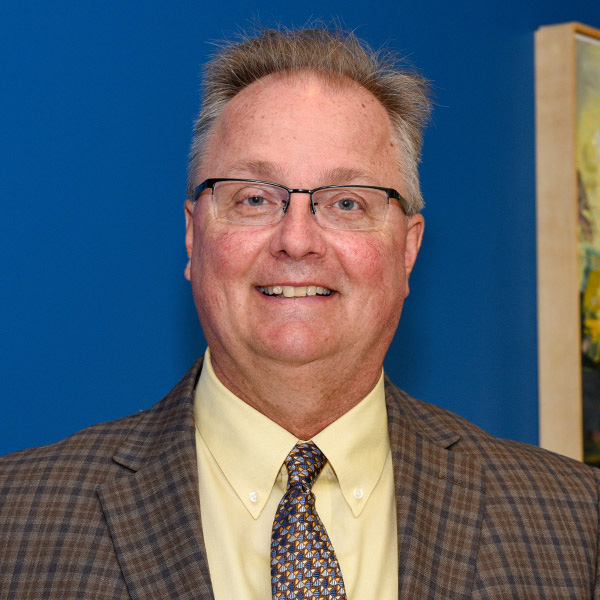 Jeffrey King, EdD
Chief Operating Officer Areas of oversight: Campus Public Safety, emergency preparedness, facility operations and maintenance, Information Technology Services Education: EdD, Education Leadership, Aurora University
MBA, Eastern Illinois University
BA, Economics, Eastern Illinois University
Favorite thing about AU: "Everyone is always willing to help and the student is front and center in every decision."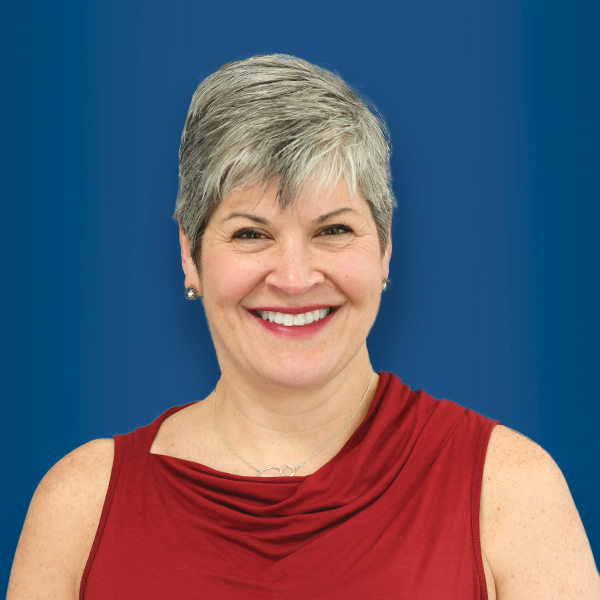 Deborah Maue
Senior Vice President for Enrollment and Marketing Areas of oversight: Advertising, alumni magazine, financial aid, media relations, print and digital communications, social media, undergraduate enrollment, website Education: MBA, Marketing and Finance, Kellogg Graduate School of Management at Northwestern University
BS, Marketing, Juniata College Favorite thing about AU: "At AU, the faculty and staff are singularly focused on the success of our students. It's wonderful to come to work every day with people who are so committed to that goal."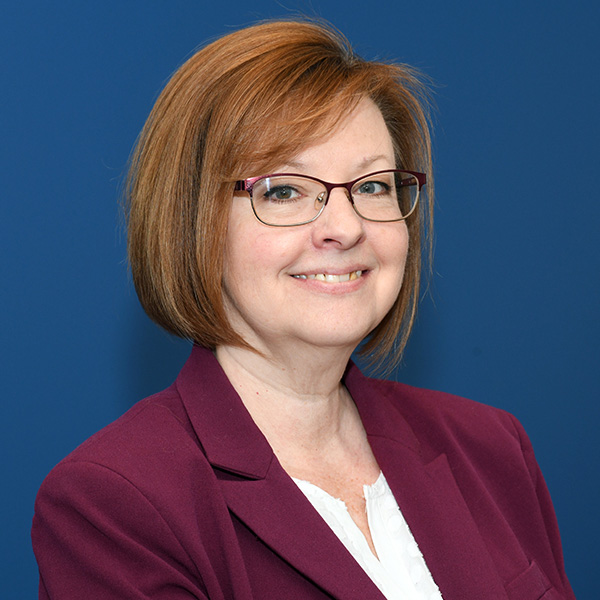 Sharon Maxwell
Senior Vice President for Business and Finance Areas of oversight: Bookstore, business office, finance, human resources, risk, student accounts Education: BA, Accounting, Illinois Wesleyan University Favorite thing about AU: "My favorite thing about AU is the Honors Convocation where we celebrate the achievements of our students."
J. Andrew Prall, PhD
Vice President for Academic Affairs Areas of oversight: Academic administration, academic affairs, general education, Higher Learning Commission liaison, Phillips Library Education: PhD, English, University of Denver
MFA, Creative Writing, The School of the Art Institute of Chicago
BA, English and Economics, DePauw University
Favorite thing about AU: "Our authentic commitment to our mission of being an inclusive community dedicated to the transformative power of learning, which for me is most powerfully experienced at Commencement, where we celebrate the tremendous accomplishments of our students as they embark on pathways full of promise and opportunity."
Teri Tomaszkiewicz
Senior Vice President for Alumni Relations and Career Services Areas of oversight: Alumni relations, career services Education: BS, English and History, University of Wisconsin–La Crosse Favorite thing about AU: "What I appreciate most about AU is its unwavering commitment to students, which has existed for more than a century. I also appreciate the story behind the names on buildings and programs — names which represent individuals in AU's history who gave selflessly to students and the institution."