Center for Excellence in Teaching and Learning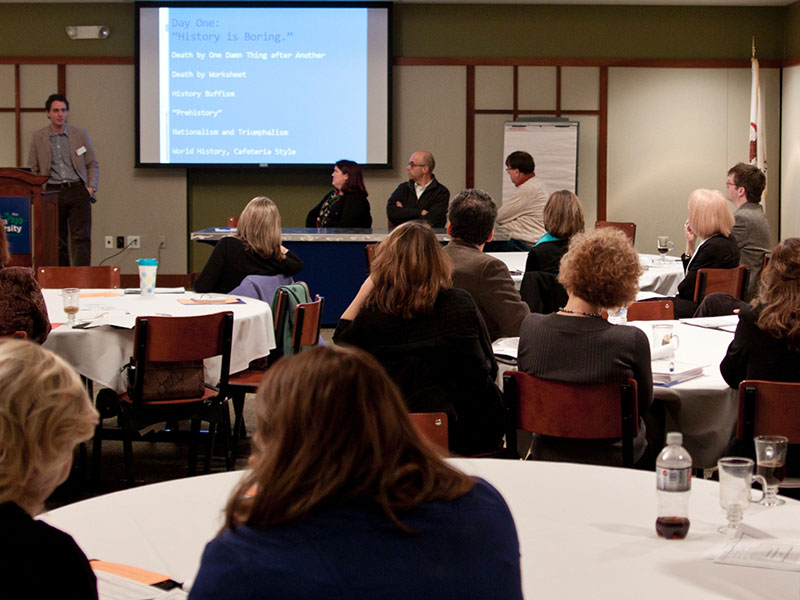 Aurora University's Center for Excellence in Teaching and Learning (CETL) promotes excellence in student learning through the development and support of faculty. The CETL seeks to advance innovation in teaching and learning environments by engaging faculty in professional development opportunities. The Center assists faculty across all career stages and disciplines with a variety of programs and resources focused on best teaching practices, effective evaluation methods, innovative course design, mentoring and classroom management.
Come join us!
Michelle L. Davis Presentation

According to the National Association of College and Employees, the most desired employee skills include problem solving and communication skills- written, oral, and interpersonal. Up to 75% of employers believe soft skills like communication are as important or more important than technical skills. Knowing this, several states now require students to demonstrate the ability to communicate as a foundation for courses taught in the general education or core curriculum.

Effective communication skills are one of the key tools in problem solving. This interactive presentation provides faculty with both low and high stakes classroom activities to help students prepare and deliver classroom presentations using organization and critical thinking as their guide.

April 15
3:45-5:15 p.m.
UBH
Register here
Save the dates
Faculty Summer Institute: Strategies for Student Engagement
Location: GWC campus
When: May 16-17, 2019
Facilitated by:

Dr. Kevin L. Ladd
Professor of Psychology
Indiana University South Bend
Dr. Kimberly Pusateri
Visiting Assistant Professor
Northwestern University
To register for the Summer Institute, please download and fill out the registration form. Turn it into Dawn Lipscomb in Dunham Hall 238, along with your payment, by May 13. Checks should be made payable to Aurora University.