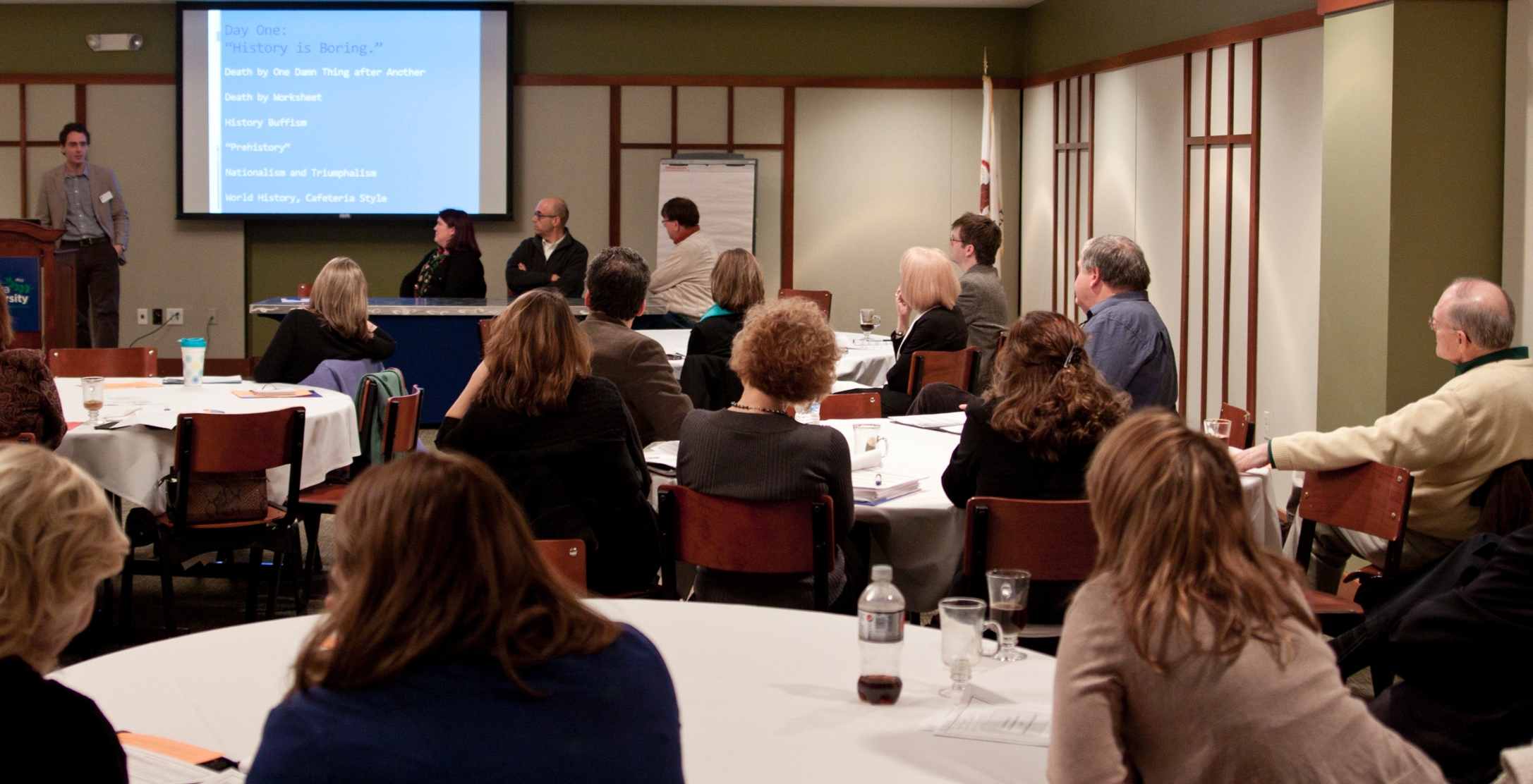 Aurora University's Center for Excellence in Teaching and Learning (CETL) promotes excellence in student learning through the development and support of faculty. The CETL seeks to advance innovation in teaching and learning environments by engaging faculty in professional development opportunities. The Center assists faculty across all career stages and disciplines with a variety of programs and resources focused on best teaching practices, effective evaluation methods, innovative course design, mentoring and classroom management.
CETL Events
Fall Book Club Registration is now closed - event is full.
Look for the next opportunity January 2019 in Spring Semester.
Save the Dates
Critical Thinking Workshop - November 27, 2018 - Register here
Faculty Teaching and Research Symposium - March 19, 2019 - University Banquet Hall (details in Spring 2019)
Summer Institute - GWC Camps - May 16-17, 2019 (details in Spring 2019)