Center for Excellence in Teaching and Learning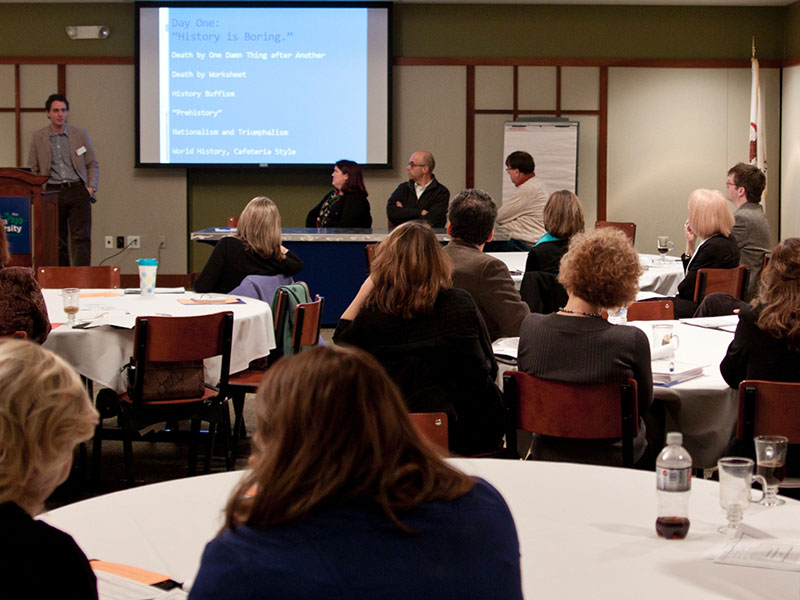 Aurora University's Center for Excellence in Teaching and Learning (CETL) promotes excellence in student learning through the development and support of faculty. The CETL seeks to advance innovation in teaching and learning environments by engaging faculty in professional development opportunities. The Center assists faculty across all career stages and disciplines with a variety of programs and resources focused on best teaching practices, effective evaluation methods, innovative course design, mentoring and classroom management.
CETL Events
Faculty Speaker Series
Mark Plummer, Associate Professor of Music
"The Rise and Fall of Stax Records"
Monday, January 28, 2019, 3 p.m.
Perry Theatre
Book Club
Mindset: The New Psychology of Success by Carol S. Dweck
How we can learn to fulfill our potential
Our meetings will be held at noon on the following Mondays: February 11, March 11, and April 8. We will meet in the Welcome Center Living Room. If we have more than the allotted number of participants register (12 max), preference will go to newcomers. You will be notified if you have been selected to participate with instructions as to where to pick up your copy of the book.
Save the Dates
Faculty Teaching and Research Symposium - March 19, 2019 - University Banquet Hall (details in Spring 2019)
Summer Institute - GWC Camps - May 16-17, 2019 (details in Spring 2019)