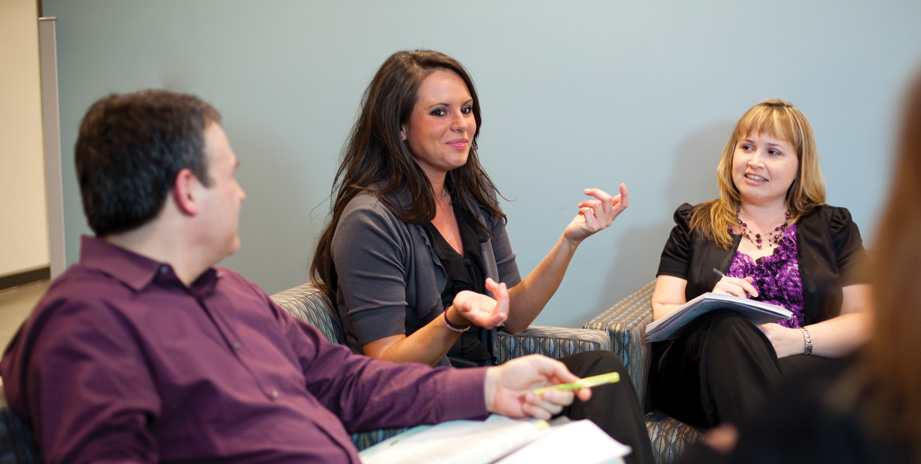 At the AU School of Social Work, you'll become a part of a close-knit community of students and professionals dedicated to making a difference in the lives of their clients. Our faculty members practice as well as teach and are committed to mentoring each student's professional development. You'll benefit from small class sizes, group learning experiences and a strong internship program that will allow you to apply theory in real helping situations.
The School of Social Work is fully accredited by the Council on Social Work Education (CSWE). The school is also accredited by the Illinois Alcohol and Other Drug Abuse Professional Certification Association to offer addictions education leading to the CADC Certified Alcohol and Other Drug Abuse Counselors credential.
We offer programs to fit your goals and lifestyles, with full- and part-time programs for traditional and non-traditional students on our Aurora, George Williams College and Woodstock campuses, as well as online learning experiences.
Explore our programs