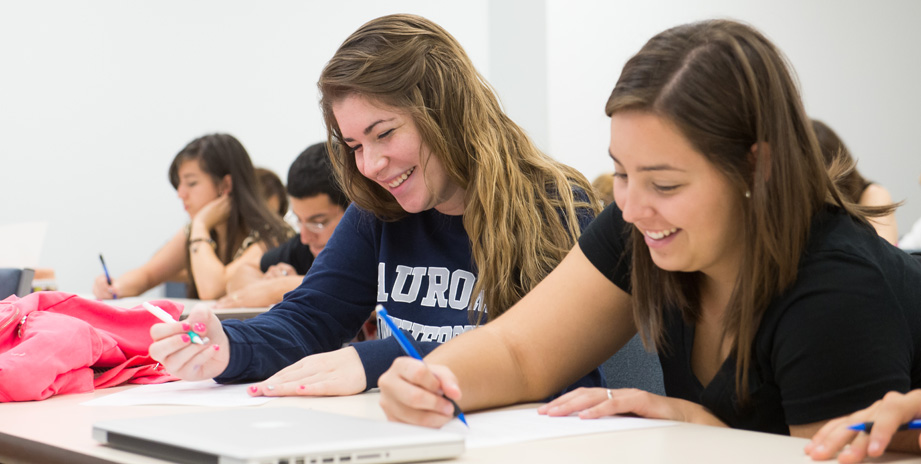 While some people seem to have always known what they wanted to be when they grew up, most of us take much longer to find our way.

If you're embarking on your college career and still deciding about your area of study, don't panic. There's plenty of time — and plenty of people to help you make that important decision.

Crouse Center for Student Success
Your academic advisor, located in the Crouse Center for Student Success, is dedicated to helping you sift through your options and determine a path for your future. In addition to helping you decide on an area of study, your advisor will help you:
Select classes
Add or drop classes
Change—or add—majors or minors
Determine courses you need to graduate
Academic Programs
With all the outstanding academic programs available to you, it won't take long for you to settle into one that is just right for you.

On the Aurora campus, you can choose from 48 undergraduate majors and 34 minors. George Williams College offers 8 degree programs.