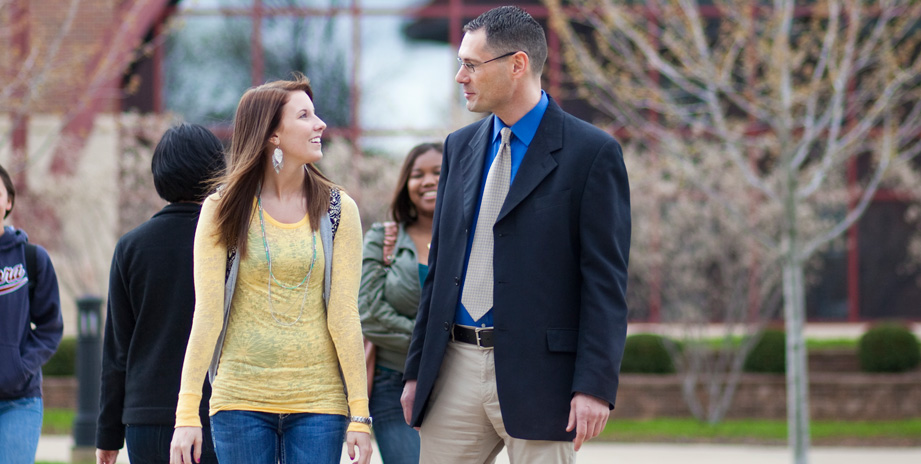 The Bachelor of Arts and Bachelor of Science in Marketing programs at AU provide an overview of the field and in-depth courses in integrated marketing communication, the professional sales process, consumer behavior and marketing research. You'll gain essential practical experience both in your courses and through your professional internship. If you are interested in a career in creative advertising, you can pursue a major in marketing with minors in art and communication. Many students in the program also pursue a minor in professional selling and sales management.
To earn an undergraduate degree in marketing, you will complete at least 120 semester hours in general education and business courses. You also must complete concurrently all of the requirements for the major in business administration (47-48 semester hours).
The Bachelor of Arts in Marketing major includes:
25 semester hours of required business courses
18 semester hours of required marketing courses
3 semester hours of selected elective courses
Professional internship, to be completed in the junior or senior year
Supporting coursework in communication, mathematics, sociology, psychology, writing and philosophy is strongly recommended.
The Bachelor of Science in Marketing major includes:
All of the requirements of the bachelor of arts program
Six additional semester hours in operational metrics and business analytics
The minor in marketing includes:
18 semester hours, including 15 hours of required marketing courses and three semester hours of select marketing electives
Up to nine semester hours can be applied to both the business administration major and the marketing minor
Career Opportunities
Our graduates pursue careers in corporate product management, retail, wholesale, and professional sales, advertising and market research. The major also meets the prerequisites to pursue an MBA.